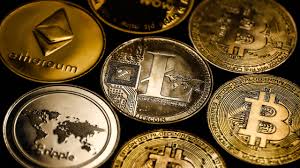 The cryptocurrency market has fallen by 1.9% today, with its total cap dropping to $1.23 trillion in the past 24 hours as investors de-risk in anticipation of this week's FOMC meeting.
The expectation is that the Federal Reserve will announce its 10th-consecutive rate hike when it meets on tomorrow and Wednesday, bringing its funds rate between 5% and 5.25%, its highest level since July 2017.
Crypto has responded to this expectation by falling more or less across the board, with Bitcoin (BTC) dropping by 2.5% in the past 24 hours, and with certain alts — including ETH, SOL and DOT — falling by 3% or more.
However, this market-wide decline provides traders with a good opportunity to buy at a discount, so here's our roundup of the best coins to buy the dip, before prices begin recovering later in May.
Ethereum (ETH)
At $1,848, ETH has dropped by 3% in 24 hours and is down by 12% in the past fortnight, although it remains up by 54% since the start of 2023.
ETH's indicators are mixed, with its relative strength index (purple) dropping below 50 in the past couple of days, and showing a possibility of further falls as the altcoin loses momentum.
And while its 30-day moving average (yellow) continues to rise above its 200-day (blue), it also fell below the psychologically important support level of $1,900, support the suspicion that more falls are incoming this week.
That said, Ethereum remains one of the most fundamentally strong coins in the market, with its recent Shanghai update — which introduced staking withdrawals — only reinforcing its bull case.
On top of this, Ethereum has also enjoyed positive adoption news from the likes of Societe Generale, Visa and Coinbase (which is building its own Ethereum layer-two) in recent weeks.
So once this week's dip has bottomed out, expect ETH to recover handsomely in the coming weeks and months.
Source: cryptonews.com