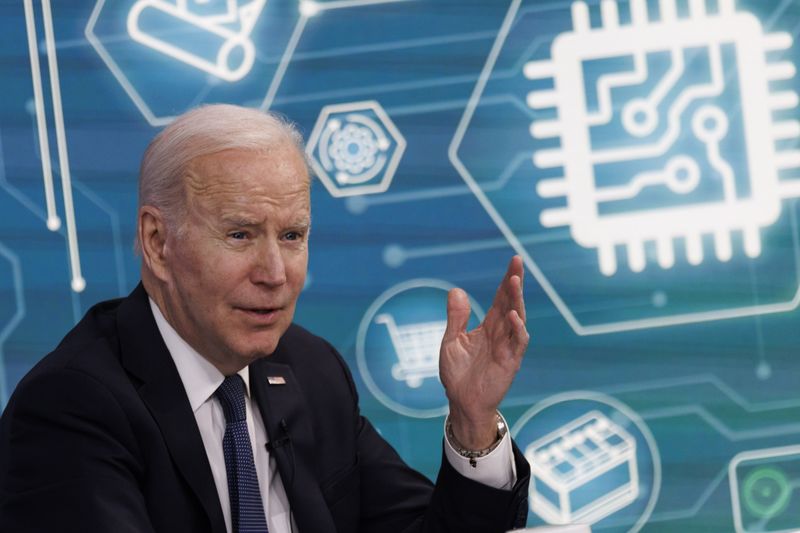 The White House finally weighed in on a strategy for crypto with a long-awaited executive order directing federal agencies to study a range of issues — from consumer protection to national security.
The directive is a significant step toward coordinating the government's approach at a time when various agencies have been trying to stake their claim to corners of the fast-growing market. But it didn't provide the kind of regulatory clarity the industry has been eager to get.
Even so, initial reaction from the crypto community was overwhelmingly positive. Industry leaders said they were encouraged by the White House's acknowledgment of the potential benefits — not just the risks — of digital assets and its expressed willingness to work with the private sector on the issues laid out in the order. The euphoria didn't last long, though: A day after surging on news of the order, Bitcoin gave back much of those gains.
The truth is, there's a lot of work ahead. What's more, a turf war is playing out between regulators — most notably, the Securities and Exchange Commission and the Commodity Futures Trading Commission. That could complicate things. SEC Chair Gary Gensler has asserted that most digital assets are securities, and therefore subject to his agency's rules. But Gensler's proclivity toward enforcement hasn't gained him many friends in the industry. Instead, a number of crypto firms are supporting efforts to expand the powers of the CFTC, which primarily has authority to regulate derivatives but not the underlying markets. It's a role that the commission's chairman, Rostin Behnam, has told lawmakers his agency is well-positioned to fill.
The president's directive does little to sort out those issues, instead calling for agencies to conduct research on various topics — most of which will be due later this year.
One of the more interesting takeaways from the order was the White House's commitment to exploring a potential U.S. digital dollar. The administration said it was placing "highest urgency" on research and development of a possible central bank digital currency, or CBDC — similar to the government-backed tokens that have already been embraced by nations like China.
Still, any real developments on that front are likely years away. It's also unclear how the upcoming midterm elections and a possible Republican Congress next year would impact the White House's efforts more broadly. While there's some agreement on both sides of the aisle for the need for more oversight of digital assets, Democrats and Republicans have often differed on the severity of the restrictions that should be put in place. Settle in for a long wait.
A London-based, Ukraine-born crypto entrepreneur describes what it's like working with an the online community of developers back home on a software platform for coordinating relief supplies after Russia's invasion
"We can hear the bombs exploding on our Zoom calls."
Source: Bloomberg