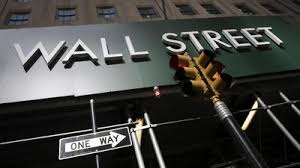 U.S. stock futures rose Wednesday as Big Tech earnings began to roll out, led by Alphabet and Microsoft.
Futures tied to the Dow Jones Industrial Average were up 15 points, or 0.1%, while S&P 500 futures added 0.4% and Nasdaq-100 futures gained 1.2%.
Microsoft beat Wall Street's expectations on the top and bottom lines in its latest quarter. The company also posted a big jump in revenue from its Intelligent Cloud business segment. Shares gained 7% in the premarket. Google-parent Alphabet posted better-than-anticipated revenue and reported a profit in its cloud business for the first time. Shares added 1%.
"We're still early in this season, but it seems like Wall Street generally underestimated corporate America once again," said Callie Cox, an analyst at investment company eToro. "Company-level information could be easing investors' fears on how corporate America is handling slowing growth and rising costs, especially given the focus on the job market."
"There are a lot of eyes on how well tech holds up given it's powered the market recently," she added. "Big Tech has been through a lot of scrutiny, and expectations are already quite low for the sector. We expect Big Tech companies to focus on profitability and cost-cutting measures in their earnings commentary."
Boeing, Hilton Worldwide and Spirit Airlines are scheduled to report their earnings results before the bell Wednesday. After the close, Meta Platforms, eBay and Mattel are due to report.
Traders are coming off a losing session, with the Dow falling about 344 points Tuesday. The S&P 500 finished 1.6% lower and the Nasdaq Composite dropped nearly 2%.
First Republic Bank said late Monday that its deposits dropped 40% to $104.5 billion in the first quarter. This reignited concerns about the broader banking sector and pressured the major averages Tuesday. Cox called the instance "an exception."
"I've felt encouraged by how well margins have held up," she told CNBC. "That's a function of both sales and cost management, but it shows us that investors may have not factored in how much businesses are benefiting from cooling labor and goods costs."
Elsewhere, investors are monitoring durable goods and mortgage purchase data Wednesday morning, before getting the latest GDP update Thursday and the big Personal Consumption Expenditures Price Index – the Fed's favored inflation gauge – on Friday.
Source: CNBC