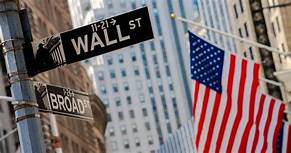 U.S. stock futures inched higher on Thursday morning following a volatile session in the major averages as traders weighed another large rate hike from the Federal Reserve.
Dow Jones Industrial Average futures ticked up 100 points, or 0.34%. S&P 500 and Nasdaq 100 futures rose 0.28% and 0.19%, respectively.
During the regular session on Wednesday, the Dow Jones Industrial Average slid 522 points, or 1.70%, despite jumping more than 300 points earlier in the day. The S&P 500 shed 1.71%, and the Nasdaq Composite slumped 1.79%.
The Federal Reserve passed through a third consecutive 0.75 percentage point increase. Policymakers pledged to continue raising rates as high as 4.6% in 2023 before pulling back in the fight against inflation, spurring fears on Wall Street that the economy could tip into a recession.
The central bank expects to raise its year-end rate to 4.4% in 2022, continuing aggressive action against rising prices through the remainder of the year.
"I think they should slow down," DoubleLine Capital CEO Jeffrey Gundlach said Wednesday on CNBC's "Closing Bell: Overtime." "Monetary policy has lags that are long and variable, but we've been tightening now for a while," he added, noting that the impact of the tightening could lead to a recession.
On the economic front, the latest data on weekly jobless claims is expected Thursday at 8:30 a.m. ET.
Source: CNBC