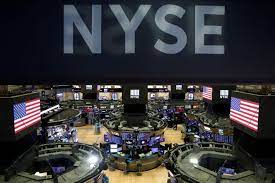 Stock futures were modestly higher Wednesday morning as investors awaited news of developments in the negotiations between congressional leaders and President Joe Biden on the U.S. debt ceiling.
Futures tied to the Dow Jones Industrial Average added 45 points, or 0.14%. S&P 500 futures and Nasdaq-100 futures gained 0.19% and 0.23%, respectively.
The White House said Tuesday that Biden has directed staff to meet daily on outstanding issues. The president also canceled the second leg of an upcoming international trip given the negotiations, the White House said.
"People are going to try to be anticipating what the next headline will be," said Sam Stovall, chief investment strategist at CFRA Research. "There's a lot at stake, and, unfortunately, there's not a lot that we can sort of guess as to what will happen."
Concerns over the potential of default weighed on inevestor in Tuesday's regular session. The Dow led the major indexes down with a 1% drop, followed by the S&P 500 and Nasdaq Composite with respective losses of about 0.6% and 0.2%.
Treasury Secretary Janet Yellen reiterated her warning that the government needs to raise the limit immediately as the country faces the possibility of defaulting as early as 1 June.
Disappointing quarterly revenue and a lower forecast for full-year performance from Dow member Home Depot also soured investor sentiment in Tuesday's session. On the economic front, April retail sales were weaker than anticipated by economists polled by Dow Jones.
In addition to tracking any updates on debt ceiling negotiations, investors will watch for data on housing starts and building permits on Wednesday. Retail companies Target and TJX are both slated to report quarterly earnings Wednesday morning.
Source: CNBC