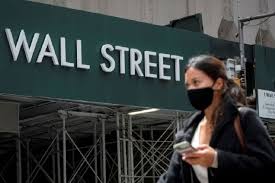 Stock futures were modestly lower on Sunday evening as investors geared up for a week of key corporate earnings and a possible interest rate hike from the Federal Reserve.
Futures tied to the Dow Jones Industrial Average slipped 56 points, or about 0.2%. S&P 500 futures ticked down 0.2%, and Nasdaq 100 futures edged lower by 0.2%.
Wall Street is coming off a winning week as the stock market's January rally continued. The Nasdaq Composite gained 4.3% for the week, while the S&P 500 and Dow added 2.5% and 1.8%, respectively.
There are several tests this week for this 2023 rally. A busy stretch of corporate earnings season includes reports from McDonald's and General Motors on Tuesday followed by tech giants Apple, Meta Platforms, Amazon and Alphabet later in the week.
The Federal Open Market Committee meets on Tuesday and Wednesday, when the Fed is expected to hike rates by one-quarter of a percentage point. Investors will be looking for clues about how much higher the central bank will take rates in the fight against inflation.
"Inflation has shocked the Fed to the upside; they need to be cautious not to inadvertently lower rates too early. Don't buy into this gobbledygook about a couple of rate cuts being priced into December. For now, the Fed is only around to help in the very unlikely event of a crash landing," David Zervos, chief market strategist at Jefferies, said in a note to clients.
Source: CNBC