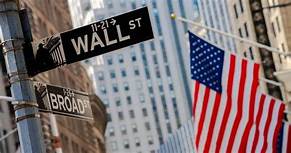 Stock futures were sharply lower Thursday following the Federal Reserve's latest policy update, as investors worried the central bank could tip the economy into a recession as it continues its fight against inflation.
Futures tied to the Dow Jones Industrial Average fell 350 points, or 1.05%. S&P 500 futures dropped 1.3%, and Nasdaq 100 futures lost 1.59%.
Tesla shares fell more than 2% in the premarket after CEO Elon Musk sold a chunk of his stake in the company.
Treasury yields declined following the most recent Fed rate hike, with the yield on the benchmark 10-year Treasury note falling below 3.5%.
Those moves follow a down session Wednesday when the Dow fell 142 points, while the S&P 500 declined 0.61% and the Nasdaq Composite dropped 0.76%.
Investors digested the Federal Reserve's latest comments following a boost to its borrowing overnight rate. The central bank said it will continue hiking rates through 2023 and projected a higher-than-expected terminal rate of 5.1%. With Wednesday's half a percentage point hike, the targeted range for rates is currently 4.25% to 4.5%, which is the highest in 15 years.
"Overall, we expected to hear Chair Powell emphasize that the 'hard part' of returning inflation to 2.0% is just beginning. We largely received that message," Bank of America's Michael Gapen wrote in a Wednesday note.
"The Fed remains willing to risk a recession in the labor market in order to bring inflation down and, if anything, the December projections suggest that risk has risen, not diminished. We agree and continue to look for a recession in 1H 2023 and a sharper rise in the unemployment rate than the median FOMC member projects," Gapen added.
Despite favorable improvements like modest growth, spending and production, Powell indicated he remains concerned job gains are to robust and the unemployment rate is too good for the Fed's fight against inflation.
Investors will get another batch of economic data to digest Thursday. Retail sales, jobless claims and Philadelphia Fed manufacturing index are all due out at 8:30 a.m. ET.
Source: CNBC