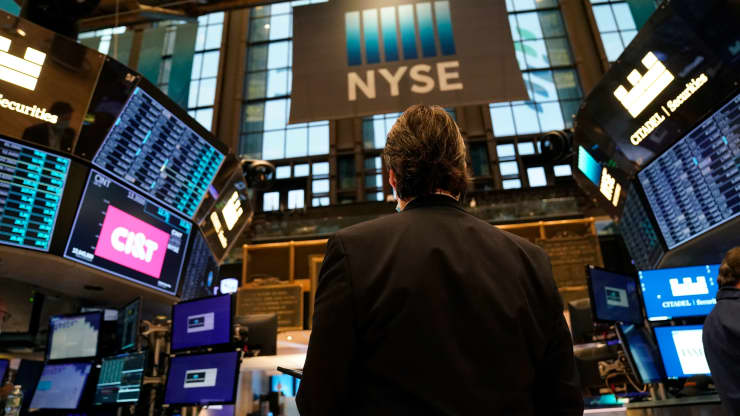 U.S. stock index futures were muted in early morning trading on Monday after the S&P posted its best week of 2022, boosted by quarterly earnings reports and a better-than-expected January employment report.
Futures contracts tied to the Dow Jones Industrial Average shed 0.1%. S&P 500 futures sat below the flatline, while Nasdaq 100 futures hovered marginally higher.
The S&P and Nasdaq Composite advanced on Friday for their fifth positive session in the last six, and the indices also posted their best week since December. The Dow slid 0.06% on Friday, but still managed to post a 1.05% gain for the week. The Russell 2,000 meantime posted its first positive week in five and best week of 2022.
Earnings reports and a better-than-expected January jobs report pushed the major averages higher. The Labor Department said Friday that 467,000 jobs were added in January, well ahead of the 150,000 economists polled by Dow Jones were expecting.
"The increase in payrolls came as a welcome sign for the economy," said Peter Essele, head of portfolio management at Commonwealth Financial Network. "The increase sent confirmation to investors that rate hikes are imminent, with the first occurring in the March meeting."
Last week's gains follow a rocky start to the year for the major averages as rising rates prompted investors to shed growth names in favor of value-oriented areas of the market.
So far 56% of S&P 500 companies have posted quarterly earnings, with 79% beating earnings estimates and 77% topping revenue expectations.
Individual performance has been different, however. Amazon shares added 13.5% on Friday, while Snap surged 58.8%. Facebook-parent Meta dropped 26% on Thursday after its quarterly update. The social media company is coming off its worst week on record.
"Overall investors continue to 'sell the news,' " Wells Fargo said Friday in a note to clients. "We are getting late in the cycle. The market is becoming more selective. The tide will no longer lift all boats and the market will become less and less forgiving."
The firm said that looking forward investors should cut losses quickly, and focus on companies' margins rather than top- or bottom-line numbers.
Another busy week of earnings is on deck with 76 S&P 500 companies set to post results. Three Dow components will provide quarterly updates, including Disney and Coca-Cola. Amgen, Take-Two Interactive and On Semiconductor are among the names that will report earnings on Monday.
Later in the week, investors will be watching key inflation data: the consumer price index on Thursday, followed by the University of Michigan's consumer sentiment survey on Friday.
Source: CNBC