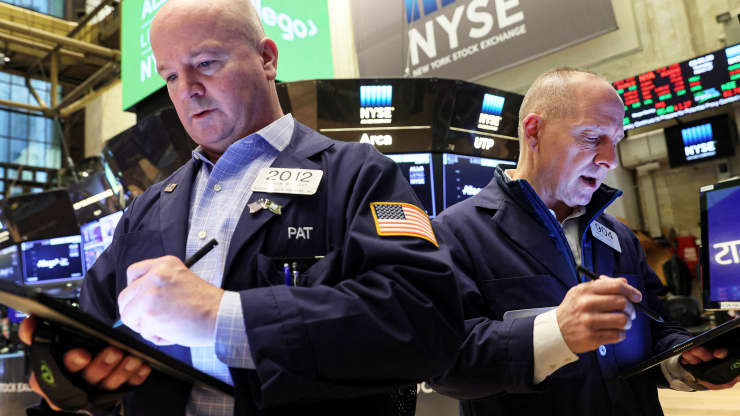 Stock futures were lower in early morning trading Friday as the S&P 500 attempted to snap a seven-week losing streak.
Futures on the Dow Jones Industrial Average shed 52 points, or 0.16%. S&P 500 futures and Nasdaq 100 futures slipped 0.18% and 0.22%, respectively.
Retail corporate earnings continued after the market closed Thursday. Ulta Beauty shares rallied around 7% postmarket after better-than-expected quarterly results, while Gap sunk about 13% after slashing its profit guidance.
The postmarket moves came after stocks gained in Thursday's regular session. The Dow rose for a fifth-straight trading day, adding more than 500 points, or 1.6%. The S&P 500 climbed about 2% and the Nasdaq Composite rose nearly 2.7%.
A batch of strong earnings from the retail sector boosted market sentiment Thursday. The SPDR S&P Retail ETF gained more than 4%. Macy's, Williams-Sonoma, Dollar Tree and Dollar General were among the leaders.
The three indexes are on track to close the week higher. The Dow is up 4.4%, the S&P 500 is 4% higher and the Nasdaq Composite is up 3.4% on the week.
Still, the averages are well off their highs, with the Nasdaq Composite solidly in bear market territory and the S&P 500 having briefly dipped more than 20% below its record last week.
Source: CNBC