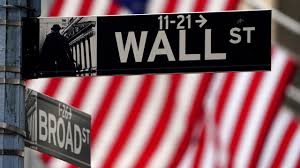 Stock futures were largely flat on Tuesday morning as investors looked to continue a strong start to the week during a busy stretch of corporate earnings.
Futures tied to the Dow Jones Industrial Average fell 34 points, or 0.1%. S&P 500 futures and Nasdaq 100 futures were each lower by less than 0.1%.
The muted move in futures comes after a solid start to the week on Wall Street. On Monday, the Nasdaq Composite led with a gain of 2.01%. The S&P 500 and Dow gained 1.19% and 0.76%, respectively. It was the second straight positive day for the major averages, and all three are up in 2023.
The gains have come despite an underwhelming start to earnings season and more signs that the U.S. economy is slowing.
"It is possible that for this quarter, for Q4, we could see some upside surprises because the economy was holding up well," said Angelo Kourkafas, investment strategist at Edward Jones.
"However, the focus will be on any kind of guidance and the outlook, and the leading economic indicators and market indicators that we look at are all pointing toward the same thing — that a slowdown and a weakening of the economy is coming."
On Tuesday, General Electric, Johnson & Johnson and Verizon are among the key companies reporting earnings before the bell. Software giant Microsoft is scheduled to report on Tuesday afternoon.
Source: CNBC