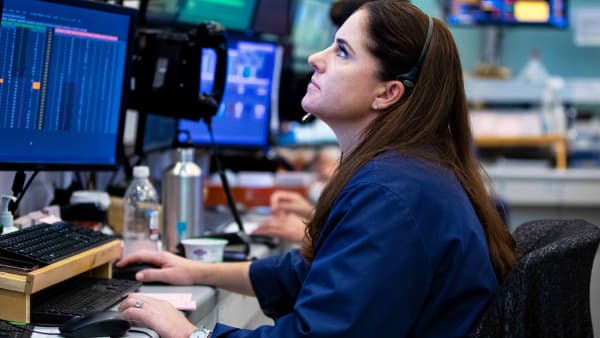 Stock futures were flat early morning Thursday as Wall Street looked to build on its best day in nearly a month.
Futures for the Dow Jones Industrial Average added 10 points, or less than 0.1%. Futures for the S&P 500 added about 0.1%, while those for the Nasdaq 100 gained 0.14%
The stock market is coming off a solid rebound during Wednesday's regular trading hours. The Dow gained about 436 points, or 1.4%. The S&P 500 added 1.8%, and the Nasdaq Composite popped 2.1%.
It was the best day since Aug. 10 for all three averages, and the Nasdaq snapped a seven-day losing streak.
Even with Wednesday's rally, stocks remain in a downtrend overall. Concerns about a slowing economy and further rate hikes from the Federal Reserve are pushing some investors away from riskier parts of the market.
"Recession risk is rising and we have been moving more defensive in our portfolios as a result. However, high inflation means that traditional 'risk off' strategies such as cash and government bonds can create a drag on total return," Lauren Goodwin, economist and portfolio strategist at New York Life Investments, said in a note to clients.
"We are fully invested in our portfolios, using selective bets within that overall neutral-risk position to build resilience against volatility and inflation. In our equity sleeve, this includes a strong overweight to value equity and dividend payers," Goodwin added.
On Thursday morning, investors will get the latest look at the U.S. economy with jobless claims data. Economists surveyed by Dow Jones expect 235,000 initial unemployment claims, up slightly from 232,000 in the previous week.
Source: CNBC