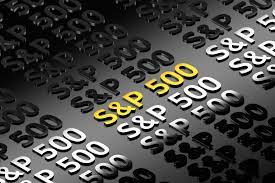 S&P 500 futures rose slightly Wednesday as investors turned their focus to March's highly anticipated inflation report.
Futures tied to the broader market index traded 0.1% higher. Dow Jones Industrial Average futures advanced 78 basis points, or 0.2%, while Nasdaq-100 futures were flat.
The March consumer price index is slated for release at 8:30 a.m. ET. Economists polled by Dow Jones predict that CPI rose by 0.2% in March, compared to a 0.4% gain in February.
The report could impact the Federal Reserve's rate decision come May. It may also cement the case for a stop to the central bank's rate-hiking regime.
"It kind of feels like the calm before the storm," said Ryan Detrick, chief market strategist at the Carson Group. "I mean it's light volume, not a lot of big moves today. Traders are just kind of getting the eye on the prize, looking to that big CPI number."
Minutes from the Federal Reserve's March policy meeting are also due out Wednesday, and slated to offer further clues into the mindset behind the central bank's 25 basis point hike in in the wake of Silicon Valley Bank's collapse and the turmoil that rattled the broader banking sector.
Later in the week, the health of the U.S. economy and consumer will be put to the test as first-quarter earnings season kicks into full gear. Banking behemoths JPMorgan Chase, Wells Fargo and Citigroup are on deck, as well as health-care giant UnitedHealth.
Stocks ended Tuesday's session mixed. The S&P 500 closed little changed, while the Dow Jones Industrial Average gained 0.29% and Nasdaq Composite lost 0.43%. Nine of the 11 major S&P sectors finished positive, led to the upside by a 0.9% gain in the energy sector. Information technology stocks slumped 1%, led to the downside by chip names and megacap software giant Microsoft.
Source: CNBC