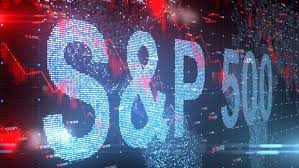 S&P 500 futures advanced modestly Thursday as investors parsed through the latest batch of corporate earnings.
Futures tied to the broad index traded up 0.45%, while Nasdaq-100 futures gained 0.95%. Futures tied to the Dow traded 60 points, or 0.18% higher.
Earnings season trudged on with IBM dipping 2% despite exceeding analyst expectations. The legacy tech company also said it would cut 3,900 jobs . Tesla shares, meanwhile, jumped 7% after posting record revenue and better-than-expected fourth-quarter earnings.
Airline earnings rolled out with Southwest falling on larger-than-expected loss fueled by its holiday meltdown. American Airlines rose on a fourth-quarter beat.
"Clearly, we're moving through the heart of earnings season at this point," said Bill Northey, senior investment director at U.S. Bank. "There has been some positive news and some less positive news."
Investors are also keeping an eye on jobless claims data Thursday, the gross domestic product, and durable goods and new home sales.
Wall Street is coming off a mixed session. The Dow ended Wednesday up 0.03% after dropping more than 400 points earlier. The Nasdaq Composite and S&P 500 dipped just 0.18% and 0.02%, respectively.
Elsewhere, Chevron added almost 3% after announcing a $75 billion share repurchasing program.
Source: CNBC