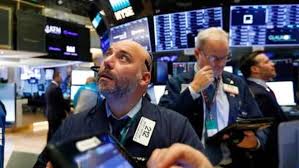 S&P 500 futures were flat Tuesday as investors look toward the release of economic data later this week.
Dow Jones Industrial Average futures were also little changed. Meanwhile, Nasdaq-100 futures dipped 0.13%.
The Dow added 101.23 points, or 0.3%, during Monday's session. The S&P 500 inched up 0.1%, while tech-heavy Nasdaq Composite slipped by 0.03%. 
Investors seemed to be preparing for the March readings of the consumer price index, due Wednesday, and the producer price index, out Thursday. Both inflation metrics could give further insight into how the Federal Reserve might proceed on its rate-hiking campaign.
"The market is saying that peak tightening is behind us, and now the data has to confirm that that's the direction that we're heading in. And that can't be determined until we get those data points start coming in in real time. But I think that's what the market is waiting on," said Keith Buchanan, senior portfolio manager at Globalt Investments.
Further, Wall Street is heading toward another season of earnings announcements, with several major U.S. banks scheduled to release their earnings reports for the first time since the series of bank crises in March.
"I think this earnings season will be interesting, especially with big financial institutions and how they are looking at current threats, given [not only] the failures that we had last month, but also lending standards that were already tightening beforehand," Buchanan added.
"I think it will give a window into [whether] they would make any adjustments in an environment that seems, at least on the surface, a lot less optimistic than where we were three months ago."  
Source: CNBC