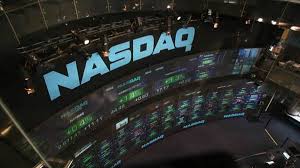 S&P 500 futures are little changed Tuesday morning as investors readied for key inflation reports due later in the week.
Futures tied to the Dow Jones Industrial Average lost 23 points, or 0.07%. S&P 500 futures inched down by 0.03%, while Nasdaq-100 futures shed 0.1%.
Palantir jumped more than 20% after hours on a strong earnings report and upbeat guidance. Lucid, PayPal and Skyworks, on the other hand, were all down in extended trading after their quarterly reports were released.
The moves follow a lukewarm session that left the three major indexes modestly changed. The S&P 500 finished 0.05% higher, while the Nasdaq Composite ended with a gain of nearly 0.2%. The Dow was the underperformer of the session, closing almost 0.2% lower.
Investors followed the release of the Federal Reserve's quarterly Senior Loan Officer Opinion survey, which found that banks had to tighten lending standards to households and businesses as a result of industry turmoil, which could in turn threaten economic growth.
"If we look across markets today, the price action is relatively muted," said Charlie Ripley, senior investment strategist at Allianz Investment Management. "There's somewhat of a sigh of relief that the report wasn't worse than expected."
Traders are also looking ahead to April's consumer price index report slated for Wednesday and the producer price index on Thursday for the newest data on the path of inflation.
Elsewhere, Treasury Secretary Janet Yellen said on CNBC Monday afternoon that failing to raise the debt ceiling would be an "economic catastrophe" and that regulators are not close to any policies that would limit short-selling regional bank stocks.
Investors will watch Tuesday for morning data from the National Federation of Independent Business. Fed Governor Philip Jefferson and New York Fed President John Williams are both slated to speak at events over the course of the day.
Fox Corp. and Nikola are among companies set to report quarterly earnings before the bell, followed by Airbnb and Rivian after the market closes. Earnings season is beginning to wind down with more than 85% of the stocks in the S&P 500 done reporting.
Source: CNBC