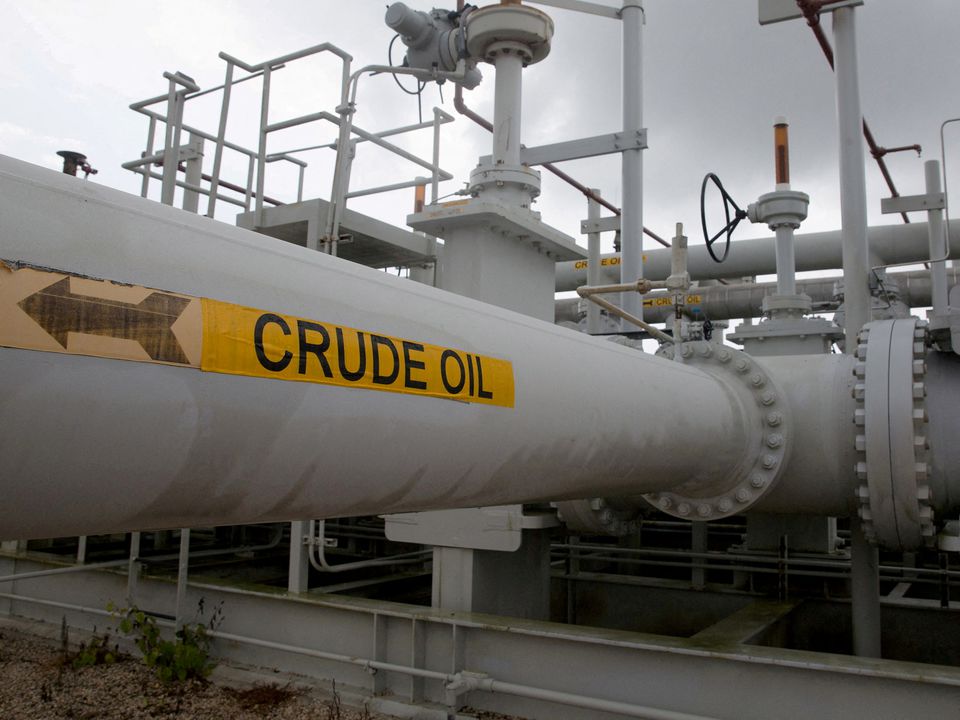 Oil markets opened the week on the front foot on signs of sustained global demand and continued tensions over Ukraine, putting Brent on course for its best January performance in at least 30 years.
The global benchmark rose 1.3%, building on a run of six straight weekly gains that saw prices hit the highest level since 2014. West Texas Intermediate advanced to near $88 a barrel after climbing 2% last week.
Crude has soared this month as global markets tightened, with top banks and oil companies saying oil may soon pass $100 a barrel. The advance has been supported as the Organization of Petroleum Exporting Countries and its allies haven't been able to meet planned supply output increases in full in recent months. The OPEC+ alliance gathers Wednesday to assess the market.
"The issue with Russia and Ukraine is the major driver for oil this morning," said Suvro Sarkar, a Singapore-based energy analyst at DBS Bank Ltd. Should an attack take place, all commodities would be affected, and we "would easily see the $100-a-barrel mark being breached," Sarkar said.
There are also tensions in the oil-rich Middle East. The United Arab Emirates intercepted a ballistic missile fired by Yemeni fighters during a visit by Israel's president, the third attack in a month on the Middle East's financial hub. The UAE destroyed the missile and there were no casualties.
As worldwide activity continues to recover from the hit delivered by the coronavirus pandemic, product markets are roaring, including gasoline. Refiners across the globe are making robust profits from producing the key motor fuel, with the demand outlook signaling continuing strength.
Global oil markets are in backwardation, a bullish pattern in which near-term contracts command a premium to those further out. The spread between Brent's two nearest December contracts was $5.93 a barrel in backwardation, up from $4.12 a barrel at the start of the month.
Crude's gain came together with a surge in U.S. natural gas futures, which rallied as much as 9% after a blizzard swept across the Northeast U.S. over the weekend, boosting demand for fuels. Boston tied a daily snow record, and the storm dumped more than 8 inches (20 centimeters) in Central Park. 
Source: Bloomberg