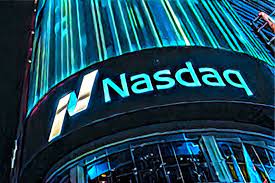 U.S. stock futures rose Thursday, as Wall Street cheered the latest quarterly results from Facebook-parent Meta.
Nasdaq-100 futures gained 0.8%, while S&P 500 futures added 0.5%. Futures linked to the Dow Jones Industrial Average advanced by 70 points, or 0.2%.
Meta shares leapt 11% as the company reported quarterly revenue that beat analysts' expectations. The company also issued stronger-than expected guidance for the current period.
Wall Street is coming a mixed trading session. The Dow on Wednesday shed 228.96 points, or 0.68%. The S&P 500 slid 0.38%, while the tech-heavy Nasdaq Composite rose 0.47% thanks to a more than 7% jump in Microsoft shares. Meanwhile, First Republic shares tumbled almost 30%, as investors became concerned over the regional bank's health.
Liz Young, head of investment at SoFi, warns investors that despite the majority of S&P 500 companies reporting earnings higher than expectations, the worst is not yet behind the market.
"We've seen expectations get revised downward about 15%," she said. "So the fact that companies are beating those lowered expectations — although probably a good thing for sentiment in the moment, because markets don't like to hear about misses — we're beating pretty unimpressive numbers."
Thursday will be action packed for earnings, with Eli Lilly, Merck, Southwest Airlines and American Airlines posting results before the bell. Comcast – which owns NBCUniversal, the parent company of CNBC – is also expected to report in the morning.
Tech giants Amazon and Intel will share their quarterly results after the closing bell Thursday.
Key economic data releases include the initial reading of U.S. gross domestic product for the first quarter, slated for 8:30 a.m. Weekly jobless claims are due at the same time. Other major data points include pending home sales for March and the Kansas City Federal Reserve's manufacturing index reading.
Source: CNBC