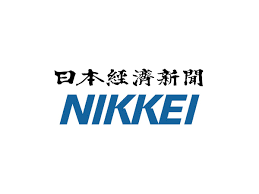 Key Points
Shares in Asia-Pacific rose in Wednesday morning trade.
China's consumer price index for January rose 0.9% as compared with a year ago, according to official data released Wednesday.
Russia's government announced Tuesday that Moscow is starting to return some troops at the Ukrainian border, though NATO's chief warned that the military alliance has so far "not seen any sign of de-escalation on the ground from the Russian side."
SINGAPORE — Shares in Asia-Pacific rose in Wednesday morning trade, as investors react to China's inflation data. Meanwhile, tensions appeared to ease between Russia and Ukraine, boosting markets.
Japan's Nikkei 225 jumped 1.96% in morning trade, leading gains among the region's major markets, while the Topix index gained 1.44%.
In mainland China, the Shanghai composite rose 0.49% while the Shenzhen component climbed 0.277%. Hong Kong's Hang Seng index advanced 0.97%.
China's consumer price index for January rose 0.9% as compared with a year ago, slightly lower than expectations in a Reuters poll for a 1.0% increase.
Chinese producer inflation for January was also below expectations. The producer price index for January rose 9.1% as compared with a year earlier, against expectations in a Reuters poll for a 9.5% increase.
Over in South Korea, the Kospi advanced 1.54%. Elsewhere in Australia, the S&P/ASX 200 rose 0.41%.
MSCI's broadest index of Asia-Pacific shares outside Japan traded 0.84% higher.
Elsewhere, Russia's government announced Tuesday that Moscow is starting to return some troops at the Ukrainian border, though NATO's chief warned that the military alliance has so far "not seen any sign of de-escalation on the ground from the Russian side."
Stock picks and investing trends from CNBC Pro:
JPMorgan names 6 global stocks to navigate tech sector weakness
Here are Warren Buffett's latest moves, including increasing this energy bet by more than a third
'The Big Short' investor Michael Burry places a bet on electric motorcycles
Overnight on Wall Street, the Dow Jones Industrial Average jumped 422.67 points to 34,988.84 while the S&P 500 climbed 1.58% to 4.471.07. The Nasdaq Composite surged 2.53% to 14,139.76.
Currencies and oil
The U.S. dollar index, which tracks the greenback against a basket of its peers, was at 96.011 — off levels above 96 seen recently.
The Japanese yen traded at 115.66 per dollar, still weaker than levels below 115.2 seen against the greenback earlier this week. The Australian dollar was at $0.7147, largely holding on to gains after bouncing from below $0.71 earlier in the week.
Oil prices were lower in the morning of Asia trading hours, with international benchmark Brent crude futures down 0.47% to $92.84 per barrel. U.S. crude futures shed 0.38% to $91.72 per barrel.
| TICKER | COMPANY | NAME | PRICE | CHANGE | %CHANGE |
| --- | --- | --- | --- | --- | --- |
| .N225 | Nikkei 225 Index | *NIKKEI | 27429.09 | 563.9 | 2.1 |
| .HSI | Hang Seng Index | *HSI | 24661.64 | 305.93 | 1.26 |
| .AXJO | S&P/ASX 200 | *ASX 200 | 7261.1 | 54.2 | 0.75 |
| .SSEC | Shanghai | *SHANGHAI | 3469.85 | 23.76 | 0.69 |
| .KS11 | KOSPI Index | *KOSPI | 2721.37 | 44.83 | 1.67 |
| .FTFCNBCA | CNBC 100 ASIA IDX | *CNBC 100 | 9880.52 | 131.23 | 1.35 |
Source : CNBC