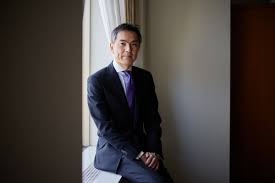 Japan's financial watchdog expects the local unit of Sam Bankman-Fried's failed crypto empire FTX will repay funds to customers starting next month, according to a senior official.
"We have been in close communication with FTX Japan," said Mamoru Yanase, deputy director-general of the Financial Services Agency's Strategy Development and Management Bureau. A mid-February timeline for withdrawals announced last month by the firm is likely a product of such communication so "we are expecting that they will properly take steps based on that," he said.
The plan, if successful, would be a rare example of investors getting money back following FTX's epic unraveling about two months ago. The development stands in contrast to other countries where the path to recovery of customer funds remains murky. 
"Clients assets have been properly segregated" by the Japan unit, Yanase said, adding that users have been unable to withdraw their funds so far mainly due to technical issues. The regulator also understands that there has been "no objection at all" to the withdrawal plan with regard to the parent firm's Chapter 11 filing in the US, he said.
FTX Japan is being auctioned as part of the US bankruptcy process for the sprawling FTX group of companies. About 41 parties have "expressed interest" in it, according to a court filling.
The Japanese unit won't lose its licenses even if its owner changes, Yanase added.
Source: Bloomberg