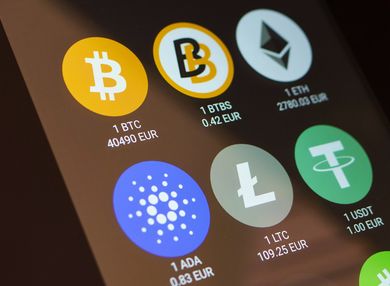 This is episode 100 of the Bloomberg Crypto podcast. When we launched, in June, Bitcoin was trading around $30,000. Celsius and Three Arrows Capital hadn't yet filed for bankruptcy. People knew where Do Kwon was. Celebrities cared about NFTs. It was a different time.
When we launched, we knew what we wanted to do: every day, we'd take a look at all things digital assets. And we'd talk to reporters, editors, analysts, investors, industry experts, academics, policymakers – all in service of helping you better understand how crypto is shaping (and being shaped by) finance and culture.
For this hundredth episode, we're flipping the focus just a little. We're going to spend some time answering your questions, and hearing from Bloomberg senior executive editor Chris Nagi about how he thinks this whole crypto thing is going. 
Source: Bloomberg