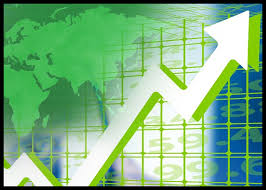 Abigail Ng
Shares in the Asia-Pacific jumped on Friday, taking the lead from Wall Street overnight as investors shook off a strong inflation report.
The Nikkei 225 in Japan was 3.44% higher, while the Topix gained more than 2%. Japan's yen plunged to its lowest levels against the U.S. dollar since 1990 overnight before paring losses, and still trading at 147-levels.
The Hang Seng index in Hong Kong gained nearly 3%. In mainland China, the Shanghai Composite was up 1.49% and the Shenzhen Component rose 1.8%.
In Australia, the S&P/ASX 200 gained 1.8%. South Korea's Kospi advanced 2.47% and the Kosdaq climbed 3.88%.
MSCI's broadest index of Asia-Pacific shares outside Japan was 2.34% higher.
Singapore's GDP grew 4.4% in the third quarter and is expected to further tighten its monetary policy.
| TICKER | COMPANY | NAME | PRICE | CHANGE | %CHANGE |
| --- | --- | --- | --- | --- | --- |
| .N225 | Nikkei 225 Index | *NIKKEI | 27112.33 | 874.91 | 3.33 |
| .HSI | Hang Seng Index | *HSI | 16898.48 | 509.37 | 3.11 |
| .AXJO | S&P/ASX 200 | *ASX 200 | 6760.6 | 118 | 1.78 |
| .SSEC | Shanghai | *SHANGHAI | 3065.11 | 48.76 | 1.62 |
| .KS11 | KOSPI Index | *KOSPI | 2220.23 | 57.36 | 2.65 |
| .FTFCNBCA | CNBC 100 ASIA IDX | *CNBC 100 | 6979.01 | 183.95 | 2.71 |
In the U.S., inflation data showed consumer prices increased more than expected in September, with CPI rising 0.4% from August, and 8.2% from September last year. Core inflation accelerated even faster in September.
Stocks had a volatile session but ultimately rebounded to close higher, with each major index gaining more than 2%. The Dow Jones Industrial Average soared 1,500 points from its lows to the highest level on Thursday in the U.S.
"Equity investors seemingly decided that a stronger U.S. inflation [report] today still doesn't negate expectations of a sharp declines in prices ahead," Rodrigo Catril, currency strategist at National Australia Bank, wrote in a note Friday. He added that the rally could have been a result of short-covering.
— CNBC's Jeff Cox, Carmen Reinicke and Alex Harring contributed to this report.
Singapore's central bank tightens monetary policy as expected
The Monetary Authority of Singapore tightened its monetary policy in a widely expected move as inflation pressures weigh on the economy.
The central bank said it will re-center the mid-point of its exchange rate policy band known as the Singapore dollar Nominal Effective Exchange Rate. The MAS left the slope and width of the policy band unchanged.
Singapore controls policy through its exchange rate rather than interest rates. It manages the strength or weakness of the Singapore dollar against its main trading partners. Inflation stood at 7.5% in August.
— Abigail Ng
China's September consumer price index grows at fastest pace since April 2020
China's September consumer price index grew annually at 2.8%, the fastest pace since April 2020, pushed higher by food costs. Food prices rose by 8.8% annually.
The nation's CPI rose by 0.3% in September from August, missing estimates of 0.4% in a Reuters poll.
The producer price index for the month grew 0.9% compared to a year ago, also missing expectations of 1% that economists surveyed by Reuters predicted.
— Jihye Lee
Singapore's GDP for the third quarter comes in at 4.4%
Singapore's gross domestic product grew 4.4% in the third quarter from the same period last year, according to advance estimates released by the government, much higher than 3.4% predicted by analysts in a Reuters poll, and in line with growth in the second quarter.
GDP in the third quarter also expanded 1.5% from the previous quarter on a seasonally adjusted basis, meaning Singapore avoided a technical recession. Second-quarter GDP contracted 0.2% from the first quarter.
The Ministry of Trade and Industry in August narrowed Singapore's GDP forecast for 2022 to 3% to 4%, compared to an earlier 3% to 5%.
— Abigail Ng
CNBC Pro: Stocks in this key market are outperforming the S&P 500 — and it's not where you might expect
The S&P 500 has lost 25% of its value so far this year, but could still fall by "another easy 20%," JPMorgan Chase CEO Jamie Dimon predicted on Monday.
Its sharp decline is a familiar story around the world, as investors flee stocks. But one "surprising" index is bucking the trend and beating the S&P 500 this year.
— Zavier Ong
Stocks close higher after remarkable Thursday reversal
Stocks closed higher Thursday after staging a major reversal in intraday trading.
The Dow Jones Industrial Average rose 827 points, or 2.83%, to close at 30,038.06 after being down more than 500 points earlier in the day.
The S&P 500 ticked up 2.60% to 3,669.87, breaking a six-day losing streak. The Nasdaq Composite gained 2.23% to end the day at 10,649.15.
—Carmen Reinicke
Source : CNBC