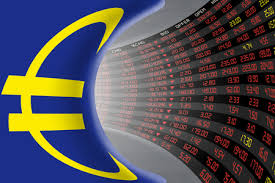 Holly Ellyatt
European markets are heading for a higher open Thursday as concerns over the banking sector ease.
European stock markets were higher on Wednesday, as concerns over the health of the sector continued to wane; UBS shares were up 4.5% mid-afternoon yesterday after the bank announced Sergio Ermotti would return to his role as group CEO from April 5, following the recent acquisition of Credit Suisse. Shares of the bank ended the session 3.7% higher.
Asia-Pacific markets were trading mixed on Thursday, with Australia's benchmark index hitting a two-week high as concerns on the recent banking turmoil in the U.S. and Europe ease. U.S. stock futures were little changed Wednesday night.
Euro zone underlying inflation sticky, says ECB's Schnabel
Underlying inflation in the euro zone is proving sticky, but the European Central Bank doesn't want to cause more pain by hiking rates too quickly, board member Isabel Schnabel said at an event in Washington on Wednesday evening, Reuters reported.
Meanwhile, the rise in energy prices "may not drop out as quickly as it moves in," she said.
Headline inflation in the euro zone fell from 8.6% to 8.5% in February, but core inflation, which strips out energy and food, rose from 5.3% to 5.6%.
The central bank next meets on May 4. Unlike before its March meeting, when it hiked by 50 basis points, it has not given firm guidance on what it expects to do.
ECB chief economist Philip Lane told Germany's Die Zeit newspaper more hikes are needed, while Peter Kažimír, head of Slovakia's central bank, has said the rate of hikes may need to slow.
— Jenni Reid
CNBC Pro: A less obvious area in A.I. could be an $11 billion opportunity, Bernstein says — and names 4 stocks
Microsoft and Google are among the most obvious beneficiaries of the artificial intelligence revolution. But AI's applications extend beyond search engines and cloud computing.
One such application is manufacturing — an opportunity that Bernstein estimates will be worth $11 billion.
— Zavier Ong
CNBC Pro: Wall Street is bullish on Alibaba's overhaul with Morgan Stanley expecting the stock to double
Shares of Alibaba soared after the company announced a significant overhaul to split the Chinese giant into six business groups.
This move has attracted positive sentiments from major Wall Street banks, with Morgan Stanley saying that this potential restructuring could lead to a 100% upside in Alibaba's share price.
— Ganesh Rao
UBS shares climb as old CEO returns
Shares of UBS jumped on Wednesday after the Swiss bank announced it was bringing back Sergio Ermotti as CEO to help oversee the absorption of Credit Suisse.
Ermotti, who previously served as the bank's CEO from 2011 to 2020. He will resume control on April 5th.
In a note to clients, Bank of America analyst Alastair Ryan cited Ermotti's "signature restructuring" of the bank during his previous tenure as a reason for investors would be happy with his return.
The Swiss-traded shares of UBS rose 4.4% following the announcement.
The stock is still down since the first week of March, when worries about the banking system on both sides of the Atlantic began.
— Jesse Pound
CNBC Pro: India has big manufacturing plans. Goldman names 2 global stocks to benefit — giving one 60% upside
India has a massive plan to boost manufacturing — and technology firms in Greater China will be a key beneficiary, according to Goldman Sachs.
The investment bank called the plan a "substantial opportunity" for such firms, and names two stocks to buy, including a global tech giant. One of them has upside of nearly 60%.
— Weizhen Tan
European markets: Here are the opening calls
European markets are heading for a higher open Thursday as concerns over the banking sector ease.
The U.K.'s FTSE 100 index is expected to open 8 points higher at 7,558, Germany's DAX 30 points higher at 15,341, France's CAC up 12 points at 7,194 and Italy's FTSE MIB 49 points higher at 26,301, according to data from IG.
Data releases include preliminary German inflation data for March and Italian producer prices for February.
— Holly Ellyatt
Source : cnbc