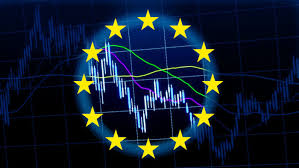 Hannah Ward-Glenton & Holly Ellyatt
European markets are heading for a lower open Monday as investors reflect on a spate of central bank decisions last week and the prospect of higher-for-longer interest rates.
U.S. stock futures edged higher in overnight trading Sunday as the market is set to enter the last week of trading in September with big losses. Stocks stateside have struggled this month as the Federal Reserve signaled higher interest rates for longer, sending bond yields rising.
Asia-Pacific markets were mixed overnight as investors looked ahead to inflation data from across the region. Singapore and Australia are expected to report inflation figures for August this week, while Japan will release inflation data for the Tokyo region, which is seen as an indicator of nationwide trends.
CNBC Pro: Goldman expects 'healthy' growth at these 3 Indian banking stocks – giving one nearly 50% upside
Goldman Sachs has forecast "healthy" growth in new lending at three major Indian banks over the next six months, which could lead to a significant upside for those stocks.
The Wall Street bank said Indian bank stocks have underperformed over the past three to six months despite a positive outlook for lending growth in the sector.
It named three lenders, that are expected to outperform the sector over the next 12 months, as "Top Buys".
— Ganesh Rao
CNBC Pro: This chip stock has a '50% margin' which competitors could 'struggle to catch up with', analyst says
Portfolio manager Kamil Dimmich of North of South Capital says the word on the ground is that stocks in technology firm Nvidia are cheap – even as he may personally not think so.
Shares in Nvidia tripled this year as the company's market valued topped $1 trillion over the optimism surrounding its artificial intelligence-powered applications.
Dimmich, who manages the $1.5 billion Pacific North of South Emerging Market All Cap Equity fund, says he is "always looking for great companies with strong cashflows that are not correctly reflected in the market." His focus is identifying undervalued stocks in emerging markets.
What is his list of 'great value' companies to watch?
— Amala Balakrishner
European markets: Here are the opening calls
European markets are expected to open in negative territory Monday.
The U.K.'s FTSE 100 index is expected to open 25 points lower at 7,666, Germany's DAX down 36 points at 15,526, France's CAC down 29 points at 7,161 and Italy's FTSE MIB down 74 points at 28,521, according to data from IG.
Data releases include Germany's closely watched Ifo Institute survey of business conditions for September.
— Holly Ellyatt
Source : cnbc