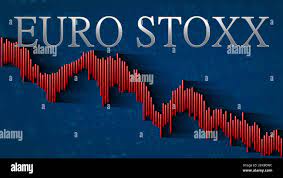 Holly Ellyatt
European markets are heading for a negative open to start this week's trading, following their Asia-Pacific counterparts lower as investors look ahead to a week of central bank decisions.
The U.S. Federal Reserve's decision will be announced on Wednesday. While investors are widely anticipating that the central bank will hold interest rates steady, they'll be keeping a close eye to get a better sense of the central bank's stance on inflation.
Elsewhere this week, Australia's central bank will release its minutes for its Sept. 5 policy meeting on Tuesday and on Friday, the Bank of Japan will conclude its monetary policy meeting. Elsewhere, the People's Bank of China is also expected to release its loan prime rate decisions on Friday.
In Europe last week, the European Central Bank increased interest rates by 25 basis points, a 10th consecutive hike taking its main rate to a record high of 4%.
CNBC Pro: Bank of America names 2 European chip stocks as its 'top picks' into year-end
Bank of America has named two European chip stocks as its "top picks" going into the end of the year.
The Wall Street bank's "top autos semis pick" is expected to rise by more than 60% over the next 12 months.
— Ganesh Rao
Inflation outlook tumbles to lowest since early 2021, survey shows
The inflation outlook for one year from now fell to its lowest level in more than 2½ years, according to a widely followed sentiment gauge released Friday.
The University of Michigan's consumer sentiment survey showed one-year inflation expectations plunged to 3.1% in September, tied for the lowest since January 2021. Also, the five-year outlook fell to 2.7%, tied for its lowest since December 2020.
However, the overall sentiment gauge declined to 67.7, down from 69.5 in August and below the Dow Jones estimate for 69.2.
—Jeff Cox
CNBC Pro: China's AI applications are coming — where it matters for monetization
China's market advantage has been a huge user base, coupled with an ability to ramp up internet penetration to support an online ecosystem – from Taobao e-commerce sales to scan-to-ride bike shares.
"Early movers in the [large language model] market have already started the commercialization process, and regulatory approval for 10+ LLMs to open to the public has further cleared roadblocks to monetization," Nomura analysts said in a Sept. 10 note, citing meetings with businesses and industry experts in Beijing in the few days prior.
European markets: Here are the opening calls
European markets are expected to open in negative territory Friday.
The U.K.'s FTSE 100 index is expected to open 22 points lower at 7,704, Germany's DAX down 3 points at 15,890, France's CAC 9 points lower at 7,366 and Italy's FTSE MIB down 20 points at 28,888, according to data from IG.
Earnings are set to come from S4 Capital.
— Holly Ellyatt
Source : cnbc