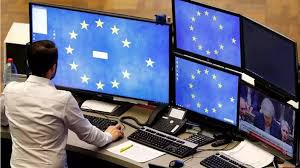 Holly Ellyatt
European markets are heading for a positive open at the start of the new trading week, with market sentiment buoyed by a further reopening of the Chinese economy.
Asia-Pacific markets traded higher overnight as Hong Kong and mainland China resumed quarantine-free travel over the weekend, signaling the end of zero-Covid policy which kept borders effectively closed for nearly three years.
Meanwhile, U.S. stock futures inched higher in overnight trading Sunday after the major averages notched their first big rally of the new trading year.
Alibaba leads gains in Hang Seng index, reopening-related stocks in focus
Shares of Alibaba rose as much as 5.8% at the open in Hong Kong, leading gains after Ant Group founder Jack Ma reportedly gave up control of the company. Ant Group is an affiliate of Alibaba, which holds a 33% stake in the fintech company.
Other technology names rose, with NetEase up 1.92% and Tencent gaining 1.49%.
Casino stocks also rose in Hong Kong's first trading session after the city resumed quarantine-free travel with mainland China. MGM China gained 4.52%, Wynn Macau rose 4.25%, Sands China climbed 3.89% and SJM Holdings rose 2.14%.
Consumer names added on to the reopening rally in the region. Anta Sports rose 2.57%, Haidilao rose 2.9%, Xiabuxiabu Catering jumped 6.36% and Budweiser Brewing Company APAC rose 0.37%.
— Jihye Lee
CNBC Pro: Goldman Sachs reveals the stocks set to benefit from an EV boom, giving one over 100% upside
Shares of legacy automakers and parts manufacturers will attract new investors as they transition toward electric vehicles and green technologies, according to Goldman Sachs.
As traditional auto companies grow their share of income from new carbon-neutral technologies, they're likely to be gradually included in ESG funds and benefit from a share price boost, the Wall Street bank said.
The investment bank named 13 stocks that will benefit from the new trend, including one it gives over 100% upside:
— Ganesh Rao
CNBC Pro: Evercore's Mark Mahaney reveals his top tech picks for 2023 — and gives one nearly 200% upside
Top tech analyst Mark Mahaney has a positive outlook on tech stocks after a brutal year for the sector in 2022.
But investors should remain selective, according to the analyst, who revealed three top picks for 2023.
— Zavier Ong
CNBC Pro: Bank of America just added these biotech stocks to its list of first-quarter picks
BofA has added a number of biotechnology stocks — a sector that is hot on Wall Street right now – to its list of top picks for the first quarter.
The bank identified the biotech stocks, as well as some medical technology companies, as part of its thematic investing picks, on themes it says are related to a "transforming world."
— Weizhen Tan
European markets: Here are the opening calls
European markets are heading for a positive open at the start of the new trading week.
The U.K.'s FTSE 100 index is expected to open 24 points higher at 7,723, Germany's DAX 79 points higher at 14,689, France's CAC up 32 points at 6,893 and Italy's FTSE MIB up 91 points at 24,271, according to data from IG.
Data releases Thursday include the euro zone unemployment rate for November, French trade data for November and German industrial production for the same month.
— Holly Ellyatt