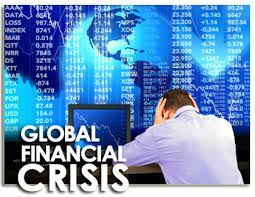 Key Points
European stocks opened lower on Thursday as investor concerns over the health of the global economy persist.
Data releases in Europe on Thursday include French preliminary inflation data for June and Germany's retail sales for May and unemployment rate for June.
LONDON — European stocks opened lower on Thursday with all of the region's major indexes trading lower on the final trading day of the first half of the year.
The pan-European Stoxx 600 index opened 0.9% lower with all sectors in negative territory.
The lower open for Europe comes as market sentiment remains gloomy — there's no prospect of the war in Ukraine ending anytime soon and inflationary pressures are likely to continue to build. With central banks looking to aggressively fight rising prices with interest rate hikes, there are growing fears of a global slowdown.
On Wednesday, European stocks closed lower as sentiment remained bearish, with investors nervous about a possible recession. Overnight in Asia-Pacific markets, Chinese markets rose on Thursday as government data showed factory activity grew in June, but most other indexes fell.
Stock picks and investing trends from CNBC Pro:
Is the bear market coming to an end? Here's one indicator pros say to watch closely
Goldman says investors may be missing 'rapid' growth in chip stocks — and gives 2 over 70% upside
Recession stars: The best stocks in every industry during economic downturns
Cathie Wood explains her bear market strategy, slashes portfolio to just 34 holdings
Meanwhile, U.S. stock index futures were flat during overnight trading Wednesday, as the S&P 500 prepares to wrap its worst first half in decades. In terms of the last quarter, the Dow and S&P 500 are on track for their worst three-month period since the first quarter of 2020 when Covid lockdowns sent stocks tumbling.
The tech-heavy Nasdaq Composite is down more than 20% over the last three months, its worst stretch since 2008.
In other news, investors will be digesting the latest developments from the NATO summit in Madrid. NATO leaders have invited Sweden and Finland to join the alliance after Turkey withdrew its objections to the new members and the organization reiterated its support for Ukraine as well as outlined its plans to revamp its deterrence and defense strategy.
There are no major earnings releases in Europe on Thursday.
Source : CNBC