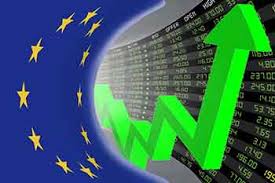 Hannah Ward-Glenton
European markets opened slightly higher Tuesday morning as investors assess the economic outlook.
The pan-European Stoxx 600 index was up 0.2% at market open, with most sectors and major bourses trading in positive territory. Travel and leisure led gains with a 1% uptick, while auto stocks dropped 0.1% to lead losses.
European markets
| TICKER | COMPANY | PRICE | CHANGE | %CHANGE |
| --- | --- | --- | --- | --- |
| .FTSE | FTSE 100 | 7975.5 | 27.9 | 0.35 |
| .GDAXI | DAX | 15407.84 | 10.5 | 0.07 |
| .FCHI | CAC 40 Index | 7218.89 | 10.3 | 0.14 |
| .FTMIB | FTSE MIB | 27531.03 | 92.42 | 0.34 |
| .IBEX | IBEX 35 Idx | 9237.3 | 27 | 0.29 |
U.S. consumer price index data set for release Tuesday will determine whether the Federal Reserve opts for further monetary policy tightening, while Europe and Japan are also set to release key data later in the week.
The Stoxx 600 index closed 0.9% higher Monday, with most sectors and major bourses finishing in positive territory.
U.S. stock futures ticked lower Tuesday morning as investors looked ahead to key inflation data.
Asia-Pacific markets traded mixed on Tuesday as Japan reportedly announced its nomination of Kazuo Ueda as the new Bank of Japan governor. He is set to succeed Haruhiko Kuroda, if confirmed by the country's parliament.
Thyssenkrupp shares drop 6% on first-quarter results
German engineering and steel production company Thyssenkrupp was at the bottom of the pan-European Stoxx 600 index after reporting results of what its CFO described as a "challenging" first quarter.
The company reported a lower order intake and adjusted EBIT (earnings before interest and taxes) than the previous year, as forecast, and shares tumbled 6.2% at the start of trading.
— Hannah Ward-Glenton
UK unemployment rate stays at 3.7%
The rate of unemployment in the U.K. remained unchanged at 3.7% in the three months to December, according to data released by the Office for National Statistics.
The rate remains close to the lowest level the country has seen in 50 years, which was 3.5% in the three months to August 2022.
British Finance Minister Jeremy Hunt said the figure was "an encouraging sign of resilience in our labour market" in a statement, Reuters reported.
— Hannah Ward-Glenton
Here are the opening calls
Britain's blue-chip FTSE 100 index will open 4 points up at 7,946, according to IG data, and Italy's MIB will also make gains, up 7 points to 27,476. France's CAC is set to slide 1 point to 7,212, while Germany's DAX looks ready to drop 23 points to 15,384.
— Hannah Ward-Glenton
All eyes on Tuesday's consumer price index data
Investors will be watching for the closely-followed consumer price index data coming Tuesday morning.
The January data for the index, which gauges the pace of inflation through tracking changes in prices within a broad basket of items, is due at 8:30 a.m. Here's what economists polled by Dow Jones expect:
CPI will be up 0.4% compared with the prior month and 6.2% higher than the same month a year ago.
So-called "core" CPI, which excludes food and energy, will be up 0.3% month-over-month and 5.5% higher than the same month one year prior.
Based on those expectations, the report could deliver some bad news. CNBC Pro subscribers can read more about how some market observers expect stocks to move based on what the latest data shows.
Beyond CPI, investors will also be watching for the latest bath of corporate earnings from consumer-focused names such as Coca-Cola and Airbnb.
— Alex Harring
Japan nominates Kazuo Ueda for next Bank of Japan governor: Reuters
The Japanese government nominated Kazuo Ueda for its next Bank of Governor, Reuters reported, citing documents that the government submitted to parliament.
The government also nominated Ryozo Himino and Shinichi Uchida for the deputy governor roles, the report said.
The Japanese yen was little changed following the reported nomination, and last traded at 0.2% stronger levels at 132.15 against the U.S. dollar.
– Jihye Lee
CNBC Pro: Morgan Stanley is bullish on this Chinese tech giant — giving it upside of nearly 20%
Investors have been flocking back into Chinese tech stocks amid China's reopening and an easing of regulatory headwinds.
Morgan Stanley has doubled down on its "buy" call on one Chinese tech giant, and raised its price target on the stock. Its bullishness comes hot on the heels on a similar call by Goldman Sachs.
— Zavier Ong
CNBC Pro: Yields are popping. Here's how investors can take advantage of that, according to the pros
Yields are popping again.
"Markets are coming round to the threat that the Fed will maintain a 'higher for longer' stance if sequential pick-up in prices, despite the continued moderation in [year-on-year] inflation, is pronounced," Vishnu Varathan, head of economics and strategy at Mizuho Bank, said Monday. He added there was also the threat of hot jobs data for January.
"This could underpin the run-up in UST yields, alongside a Greenback that is discernibly more buoyant (than it has been late-Jan into start-Feb); whilst continuing to dampen, if not drag, equities," he added.
How can investors ride on higher yields? Here's what the pros say.
— Weizhen Tan
Source : cnbc