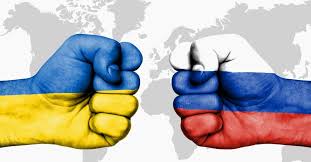 Key Points
Global markets are closely following high-profile meetings in Brussels on Thursday with a NATO summit, a meeting of EU leaders, and a Group of Seven summit taking place.
NATO's Secretary General Jens Stoltenberg said Wednesday that the Western military alliance's leaders are expected to commit "major increases" in troops along its eastern flank
LONDON — European stocks were slightly higher on Thursday with regional investors keeping a close eye on developments in Ukraine, and key meetings of NATO, EU and G-7 leaders in Brussels.
| TICKER | COMPANY | NAME | PRICE | CHANGE | %CHANGE | VOLUME |
| --- | --- | --- | --- | --- | --- | --- |
| .FTSE | FTSE 100 | *FTSE | 7478.35 | 17.72 | 0.24 | 56110860 |
| .GDAXI | DAX | *DAX | 14322 | 38.35 | 0.27 | 8864793 |
| .FCHI | CAC 40 Index | CAC | 6616.22 | 34.79 | 0.53 | 8416538 |
The pan-European Stoxx 600 added 0.3% in early trade, with utilities climbing 1.1% while retail stocks slipped 0.5%.
Global markets are closely following high-profile meetings in Brussels on Thursday with a NATO summit, a meeting of EU leaders, and a Group of Seven summit taking place.
The war in Ukraine is top of the agenda as Russia's invasion continues. U.S. President Joe Biden is attending the meetings and Ukrainian President Volodymyr Zelenskyy is expected to join the NATO summit via videolink.
NATO's Secretary General Jens Stoltenberg said Wednesday that the Western military alliance's leaders are expected to commit "major increases" in troops along its eastern flank when they meet to discuss Russia's war on Ukraine. More sanctions on Russia could also be announced, Biden has indicated.
Stock picks and investing trends from CNBC Pro:
Consistent winners: These stocks go up almost every year and are higher again in 2022
Buffett is paying a relatively cheap price for his biggest takeover in six years, analyst says
The meme stocks are not dead yet. Why GameStop and AMC are holding up
Elsewhere, Asia-Pacific markets struggled for direction on Thursday as yesterday's 5% jump in oil prices took a pause. Meanwhile, U.S. stock futures were little changed on Wednesday night as investors recovered from losses during the regular trading session.
Daimler Truck and Poste Italiane reported earnings on Thursday while flash euro zone composite purchasing manager's index data is due later in the morning.
Daimler Truck shares gained more than 8% in early trade after its earnings report, in which the German truck and bus manufacturer said it expects little impact on its business from Russia's invasion of Ukraine and the Covid-19 pandemic.
At the top of the Stoxx 600, British investment company Bridgepoint jumped 12% after reporting a sharp rise in 2021 profit and revenue, and declaring a dividend.
At the bottom of the index, Sweden's Handelsbanken fell 5.6% in early trade.
Source : CNBC