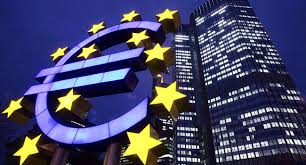 Hannah Ward-Glenton & Holly Ellyatt
European markets were in positive territory on Wednesday, reversing a negative trend seen in the previous trading session.
The Stoxx index was up 0.7% in early morning trading, and all sectors and major bourses were in the green. Retail stocks led gains, up 2.1%, followed by financial services, which was up 1.3%.
European markets
| TICKER | COMPANY | PRICE | CHANGE | %CHANGE |
| --- | --- | --- | --- | --- |
| .FTSE | FTSE 100 | 7405.27 | 34.65 | 0.47 |
| .GDAXI | DAX | 13993.52 | 108.86 | 0.78 |
| .FCHI | CAC 40 Index | 6509.77 | 59.34 | 0.92 |
| .FTMIB | FTSE MIB | 23882.31 | 164.06 | 0.69 |
| .IBEX | IBEX 35 Idx | 8232.3 | 47.1 | 0.58 |
Regional markets were lower Tuesday as investors were caught off guard after Japan's central bank widened its cap on 10-year Japanese government bond yields.
The Bank of Japan — an outlier compared with most major central banks — also left its benchmark interest rate unchanged at -0.1% Tuesday and vowed to significantly increase the rate of its 10-year government bond purchases, retaining its ultra-loose monetary policy stance.
The European Central Bank last week hiked its key interest rate from 1.5% to 2% and said it would look to shrink its balance sheet by around 15 billion euros ($15.9 billion) every month from March 2023 to the end of the second quarter. The ECB said rate hikes would need to continue "significantly at a steady pace."
The Bank of England and the Swiss National Bank struck similar tones last week and also opted for 50 basis point hikes, matching the U.S. Federal Reserve's decision last Wednesday.
Sportswear brands make gains after Nike results
Shares of European sportswear brands have made gains after Nike beat its latest earnings estimates.
Puma topped the pan-European Stoxx index with gains of 7.4%, followed by JD Sports and Adidas, which were up 7% and 6.6% respectively.
Nike shares were up more than 9% in after-hours trading in the U.S. after the activewear manufacturer posted revenue and profit that were stronger than expected.
— Hannah Ward-Glenton
CNBC Pro: Fund manager says a recession is 'imminent' — and names cheap stocks to play it
Market watchers are increasingly worried about a looming recession and fund manager Steven Glass is no exception.
Against this backdrop, he says he's focusing on companies with earnings visibility that are trading at attractive valuations.
His picks include a Big Tech name that he said is "extremely cheap" with "huge margin potential."
— Zavier Ong
Expect a more challenging environment ahead, says Atlantic Equities
Atlantic Equities analysts are anticipating a more challenging backdrop for the global consumer in 2023.
"Inflation may well have peaked on a headline basis but input costs still remain elevated and companies will be looking to at least hold if not take further pricing in some cases," analyst Edward Lewis said in a note Tuesday. "That may become more challenging as levels of elasticity are beginning to normalize with U.S. retailers starting to push back against pricing, in line with where European peers have been all year."
He highlighted Coca-Cola and Pepsi as some of his favorite consumer picks, citing "category momentum, ongoing investment and strong execution supporting elevated growth."
— Tanaya Macheel
Stock market has shed $11.7 trillion so far this year
It's been a rough year for stocks, which are currently in a bear market and down year to date.
From the market's yearly high on January 3 to this morning, U.S. stocks have shed $11.7 trillion in market cap, according to data from Bespoke Group.
"The max drawdown was $13.6 trillion at the low on 9/30, so we've seen market cap increase by just under $2 trillion since then," analysts wrote Tuesday. "In dollar terms, this drawdown has been more extreme than anything investors have ever experienced. That's pretty deflationary if you ask us!"
Of the $11.7 trillion, more than $5 trillion in losses come from just five companies – Apple, Microsoft, Amazon, Alphabet, Meta and Tesla.
—Carmen Reinicke
European markets: Here are the opening calls
European markets are heading for a higher open Wednesday, reversing a negative trend in the previous session.
The U.K.'s FTSE 100 index is expected to open 23 points higher at 7,389, Germany's DAX 99 points higher at 13,969, France's CAC up 34 points at 6,478 and Italy's FTSE MIB up 137 points at 23,830, according to data from IG.
There are no major earnings or data releases.
— Holly Ellyatt