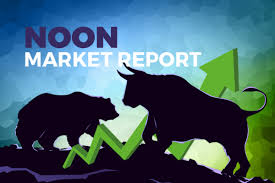 Holly Ellyatt
European markets are heading for a modestly higher open, continuing the lackluster trend seen on Tuesday when regional markets closed lower after a mostly muted session.
U.S. stock futures inched downward overnight as investors came off a losing month. In Asia-Pacific markets, stocks mostly rose as investors digested a slew of key economic data across the region.
China's National Bureau of Statistics also reported its official manufacturing purchasing managers' index rose to 52.6 in February, the highest since April 2012.
CNBC Pro: Is ChatGPT the tip of the iceberg? Analysts reveal potential A.I. uses — and the stocks to play it
The success of ChatGPT has captured the imagination of the public — and the attention of investors. But HSBC says the chatbot could be the tip of the artificial intelligence iceberg.
So what's next for AI? Wall Street analysts reveal its potential and name several stocks to play the emerging space.
— Zavier Ong
UBS says Fed's rate hikes are creating "downside risks" for markets
The U.S. Federal Reserve's rate hikes have weighed on equity markets, according to UBS Financial Services.
"We judge that the economy is in late-cycle, with the Fed continuing to hike rates and growth likely to slow. Tighter policy creates downside risks for markets," UBS senior U.S. economist Brian Rose wrote in a note to clients on Monday.
The firm anticipates the S&P 500 will finish the year close to current levels, with better upside potential in cyclical markets outside of the U.S., specifically in emerging markets and Germany.
"We prefer value over growth," Rose wrote.
According to Rose, financial conditions have not tightened in line with the Fed's rate hikes. The Fed raised interest rates by 25 basis points on February 1, and suggested there will be further rate hikes in the months ahead.
— Pia Singh
CNBC Pro: Top investors share 3 tips for buying stocks in this turbulent market
Markets have been volatile of late, leading investors to wonder which corner of the market to seek refuge in.
Despite a solid start to the year, all of the major Wall Street indexes have pulled back in February.
So how should you invest in this turbulent market? Morgan Stanley's Mike Wilson and others have some advice.
— Weizhen Tan
Stock market this year may defy March's usual history of positive gains
March is most often a positive month for the stock market, but this year it may bring more of the same turbulence that rattled investors in February.
Stocks are set to exit February with steep losses, with the S&P 500 down 2.3% for the month through Monday. The index is still up 3.7% for the year so far.
"February is the second worst month of the year, posting an average decline of 0.21%, which is the second worst after September," said Sam Stovall, chief investment strategist at CFRA. "However, March on average posts a gain of 1.1%, rising 64% of the time." March is the fifth-best month for the S&P 500, according to CFRA data going back to 1945.
— Patti Domm, Tanaya Macheel
European markets: Here are the opening calls
European markets are heading for a slightly higher open Wednesday.
The U.K.'s FTSE 100 index is expected to open 18 points higher at 7,893, Germany's DAX 19 points higher at 15,397, France's CAC up 3 points at 7,277 and Italy's FTSE MIB up 76 points at 27,565, according to data from IG.
Earnings are set to come from Persimmon and data releases include German retail sales, U.K. mortgage approvals and the Russian unemployment rate for January.
— Holly Ellyatt
Source : cnbc