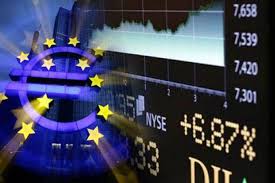 Holly Ellyatt
European markets are heading for a lower open as negative momentum continues in the region.
Investors are grappling with the prospect of a prolonged period of higher interest rates, elevated inflation and economic uncertainty.
Regional markets closed lower Monday with major bourses and almost all sectors in negative territory. Germany's 10-year bond yield will be closely watched Tuesday after it hit its highest point since 2011 Monday, according to Reuters, as euro zone yields more widely also increased.
Investors are looking ahead to inflation data set for release this week, which will influence the European Central Bank's next move.
CNBC Pro: Is Meta uninvestable or a top pick? The Pros weigh in on whether it's time to buy
Tech giant Meta seems to be going through an "identity crisis" of sorts, making the stock "uninvestable" right now, according to Adam Coons, chief portfolio manager at Winthrop Capital Management.
The company — which operates social media platforms Facebook, Instagram, Threads and WhatsApp – has been through multiple rounds of restructuring, making it hard for investors to "understand what [it] is going to be," he told CNBC's "Street Signs Asia" on Monday.
But not everyone agrees, with some analysts calling it their 'top pick across the internet sector."
— Amala Balakrishner
CNBC Pro: Bank of America upgraded these 3 stocks that are bucking the trend in Europe's luxury sector
Bank of America upgraded three European luxury stocks that are bucking the negative trends afflicting the broader sector.
The MSCI index of European luxury goods companies has fallen 16% from its most recent high on Apr. 24 as evidence emerges of slowing demand in the third quarter.
The Wall Street bank has upgraded what it believes is "one of the cheapest stocks" in the sector despite a 45% gain in its share price this year.
— Ganesh Rao
European markets: Here are the opening calls
European markets are expected to open in negative territory Tuesday.
The U.K.'s FTSE 100 index is expected to open 5 points lower at 7,613, Germany's DAX down 41 points at 15,352, France's CAC down 25 points at 7,096 and Italy's FTSE MIB down 92 points at 28,316, according to data from IG. 
Smiths Group is set to release its full-year preliminary results and A.G. Barr will publish its interim results. There are no major data releases Tuesday.
— Holly Ellyatt
Source : cnbc