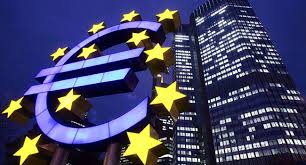 Holly Ellyatt
European markets are heading for a broadly higher open Wednesday, but the expected lukewarm open suggests doubts remain for investors as to the overall health of the banking sector.
Regional markets closed mixed Tuesday, with investors seemingly in a holding pattern after a serious bout of market volatility.
Asia-Pacific markets were mostly higher on Wednesday as Alibaba's Hong Kong-listed shares spiked at the open after the Chinese tech giant announced it will split into six business groups.
U.S. stock futures ticked higher on Tuesday night after the major averages declined on the back of higher bond yields.
CNBC Pro: Here's where to invest $10,000 right now, according to the pros
Markets have been hit by volatility over the past month leading some retail investors to question where to park their money.
If you had $10,000 to invest, where should you put it amid the uncertainty, and how much should you allocate to each asset class? CNBC Pro speaks to portfolio managers and investors to find out.
— Weizhen Tan
CNBC Pro: As volatility persists, this is what investors can expect in the second quarter — according to history
Stock markets have been on an upward trend in the first quarter of 2023, with the S&P 500 and MSCI World Index on track to post more than 4% in total gains.
This is particularly notable after a year of negative returns. how markets have performed in similar conditions historically.
— Ganesh Rao
European markets: Here are the opening calls
European markets are heading for a broadly higher open Wednesday.
The U.K.'s FTSE 100 index is expected to open 2 points lower at 7,485, Germany's DAX 35 points higher at 15,175, France's CAC up 15 points at 7,103 and Italy's FTSE MIB 57 points higher at 25,915, according to data from IG.
Earnings are set to come from Next and data releases will include Italian and Russian unemployment figures for February.
— Holly Ellyatt
Source : cnbc