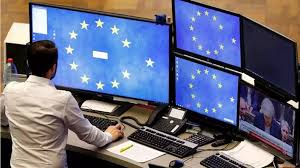 European markets advanced on Monday, continuing a positive trend seen at the close of trading last week.
The pan-European Stoxx 600 nudged 0.4% higher in early trade, with health care stocks adding 1.1% to lead gains while insurance stocks slid 0.4%.
European stocks closed higher last Friday as investors digested economic data from the region including a preliminary U.K. second-quarter GDP reading, July inflation prints out of France, Spain and Italy, and euro zone industrial production for June.
Data released from the U.K. showed the economy contracted in the second quarter of 2022 as the country's cost-of-living crisis hit home. Official figures showed that gross domestic product shrank by 0.1% quarter on quarter in the second three months of the year, less than the 0.3% contraction expected by analysts.
Also on investors' minds was cooler-than-expected U.S. inflation data out last week. The consumer price index rose 8.5% in July from a year ago, below expectations, due largely to slumping energy prices.
Hellofresh shares up 8% after earnings HelloFresh shares climbed 8.5% in early trade to lead the Stoxx 600 after the German meal kit delivery company reported second-quarter earnings in line with projections.
Elsewhere, Uniper shares jumped 7.7% ahead of the German government's announcement on the size of its gas price levy.
There were no significant losses on the European blue chip index in early deals.
CNBC Pro: Top tech investor Paul Meeks reveals whether it's time to go all-in on tech
Tech stocks were among the worst hit in the first half of the year as investors fled to safety amid a broad market-sell off. But investor interest in the sector appears to be picking up once more, begging the question — is it time to jump back into the sector?
Top tech investor and portfolio manager Paul Meeks shared his strategy for trading the sector, what he's watching in the market and his best ideas in the space.
Source : CNBC