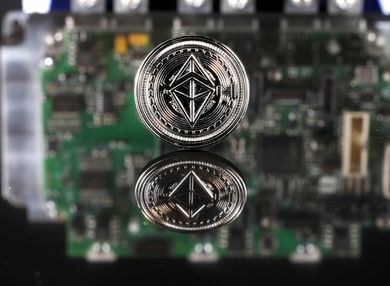 The non-profit foundation behind the Ethereum blockchain is quadrupling the rewards it will pay to friendly hackers who uncover bugs in the code of its much ballyhooed software upgrade to as much as $1 million.
Until now, the so-called bug-bounty program was offering payments of up to $250,000 and a place on its leaderboard to hackers who uncovered critical errors. The increase was announced in a blog post Wednesday.
The bounty amounts are being raised to reduce the chance that a critical issue arises during what's called the Merge, which is slated to take place between Sept. 10 and Sept. 20. The exact date will depend on any shifts in the amount of computing power supporting the network.
During the Merge, Ethereum will switch from using powerful computers called miners to order transactions to using a much more energy-efficient system called proof of stake. In proof of stake, wallets holding coins order blocks of transactions.   
Source: Bloomberg