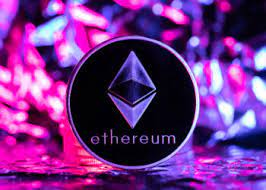 Cryptocurrencies built on their post-Shanghai/Shapella gains Friday as investors breathed a sigh of relief that Ethereum's latest tech upgrade was completed successfully and without some of the potentially negative aftereffects they initially feared.
Ether rose another 5% Friday morning to $2,113.73, bringing its two-day gain to nearly 12%, according to Coin Metrics. It's on pace to end the week up 14%
The ETH rally lifted other cryptocurrencies, with bitcoin rising more than 1% to $30,795.99. The largest cryptocurrency by market cap climbed to $30,000 on Monday, for the first time since June. It's set to post a 10% gain for the week.
Ether's big move higher began early Thursday morning after the Ethereum network completed its long-awaited "Shanghai" upgrade, also known as "Shapella" in some crypto circles.
This latest development was intended to bring more liquidity to the network by allowing investors to withdraw their staked assets, and sets a foundation for subsequent upgrades in the future. Many were intially concern about potential sell pressure that might hit the market after Shanghai, because it would make locked ETH available for investors to withdraw. It followed September's big "Merge" event, which targeted energy efficiency.
"This upgrade has further solidified confidence in the Ethereum network to successfully ship important upgrades," said Marc Arjoon, research associate at CoinShares.
"There was also a narrative around ETH withdrawals being immediately sold causing downward price pressure," he added. "So far, the queue to withdraw isn't even at capacity so this narrative isn't playing out as many expected."
Ether and bitcoin are up 76% and 85% this year, respectively.
Source: CNBC