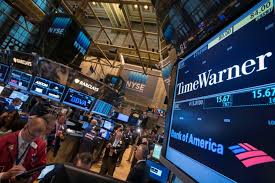 Stock futures rose Thursday as investors digested corporate earnings that came in better than feared.
Futures tied to the Dow Jones Industrial Averages rose 202 points, or 0.6%. S&P 500 futures added 0.7%, and Nasdaq-100 futures gained 1.1%.
Disney shares gained more than 6% after the company posted smaller-than-expected subscriber losses along with earnings and revenue that beat estimates. PepsiCo advanced nearly 2% on the back of fourth-quarter earnings that came in above Wall Street expectations.
PayPal, Lyft and Expedia will report after the market closes.
Investors have been watching earnings season closely for insight on how companies have fared amid high inflation and clues on how they're managing going forward. However, this earnings season has been lackluster.
So far, 63% of S&P 500 companies have reported fourth-quarter earnings. Of those companies, 69.5% have beaten analyst expectations, FactSet data shows. That beat rate is below a three-year average of 79%, according to data from The Earnings Scout.
Wall Street is coming off a losing session, with the Dow losing 207 points on Wednesday. The S&P 500 slid 1.1%, and the Nasdaq Composite dropped 1.7%.
The next phase of the 2023 rally could depend on the Federal Reserve's next steps on policy. Earlier this week, Fed Chair Jerome Powell said inflation is easing, but rates could still rise.
"The next level that the rally could go to would be about that 4,300, that gets you back to the August high. But then once we would get to 4,300, we'd be trading at 19 and a half times earnings – that's really, really expensive, unless you have a Fed that's actively easing policy," Cameron Dawson, chief investment officer at NewEdge Wealth, told CNBC's "Closing Bell: Overtime."
"The technicals have certainly improved – they look better than at any time in 2022 and so we have to respect that – but from a fundamental perspective, we really see a challenge of getting anywhere north of that," she added.
In economic data, traders are also keeping an eye on weekly unemployment claims, due out at 8:30 a.m. ET.
Source: CNBC