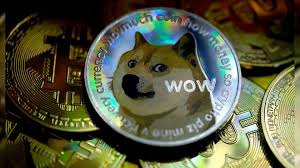 The price of Dogecoin (DOGE) has risen by 1.5% in the past 24 hours, climbing to $0.073251 as the cryptocurrency market gains by a similar percentage.
DOGE is also up by 1.5% in a week but down by 9% in the last 30 days, with the meme token having risen by a modest 4% since the beginning of the year (in contrast to 65% for BTC and 55% for ETH).
However, today's gain for DOGE comes as its 24-hour trading volume rises steadily to $250 million, up from about $140 million only a few days ago.
This suggests that Dogecoin's momentum is slowly building again and could result in a rally in the coming days, while the longer term prospect of DOGE payments on Twitter continues to galvanize its community of holders.
Dogecoin Trading Volume Hits $200 Million: Price Prediction – Is it the Right Time to Buy DOGE?
DOGE's chart suggests that things are steadily improving for the mem token, with its relative strength index (purple) rising from below 30 in the past couple of days to above 50 today.
This signals a transition from selling to buying, as does the fact that DOGE's 30-day moving average (yellow) is now rising towards its 200-day average (blue), a move which could end up indicating a breakout.
In this respect, it's also encouraging to observe that Dogecoin's support level (green) is now rising again after a brief period of dips, meaning that it's consolidating its position at increasingly higher levels.
This all suggests that the next few days and/or weeks may be positive for DOGE, which is currently witnessing increased trading.
This includes trades involving whales, with a number of large DOGE transfers being executed yesterday.
As such, it seems like at least some traders are now taking advantage of the fact that DOGE arguably remains oversold and undervalued, buying the meme token on the cheap in the expectation of a big rise somewhere down the line.
Dogecoin has recently witnessed a big rise in transactions on its blockchain, as users take advantage of the new DRC-20 token standard to mint their own Dogecoin-based NFTs (known as Doginals). 
Such a spike in usage may point to a future where Dogecoin gains some actual utility, although it could also just be a fad that falls away in due course.
Either way, it doesn't change the fact that what most DOGE holders are hoping for is the eventual introduction of Dogecoin payments on Twitter.
Source: cryptonews.com