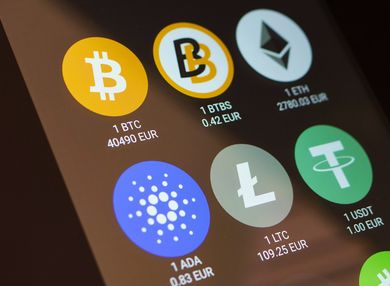 Another round of executive departures hit the crypto industry Tuesday, the latest sign that the fallout from this year's steep drop in prices — also marked by a pullback in venture capital, widespread latyoffsand growing regulatory scrutiny– has yet to run its course.  
First came word that Celsius Network Ltd.'s Chief Executive Officer Alex Mashinsky — who helped found the crypto lender and was a cheerleader for its sky-high yield offerings until the company ran into trouble — resigned, calling his leadershipan "increasing distraction" as the company struggles to survive its bankruptcy proceedings. Then FTX US President Brett Harrison announced he was stepping down at the crypto exchange and moving into advisory role. He will be replaced by Zach Dexter, head of FTX US Derivatives, according to a company spokesperson.
"These are both high-profile resignations in the crypto space," said Ed Moya, senior market analyst at Oanda. The changes represent a "short-term setback" that poses more uncertainty for the crypto industry, Moya said. But, he added, the leaderships shakeups also make sense given the crypto market's sharp downturn following a period of intense growth and hiring. Bitcoin, the biggest cryptocurrency, is down 60% this year after rising to an all-time high of almost $69,000 last November.
Mashinsky and Harrison add to a growing list of executive turnover in crypto. Jesse Powell, the often controversial co-founder of crypto exchange Kraken, announced last week that he was giving up the role of CEO to become chairman. Genesis CEO Michael Moro stepped down as the crypto broker slashed its workforce.  
Alameda Research co-CEO Sam Trabucco also gave up his title as he said it was difficult for him to spend a normal amount of time at work and that he had been enjoying seeing friends and family. Michael Saylor, the long-time CEO of MicroStrategy Inc., stepped aside to become executive chairman after the software maker and Bitcoin buyer reported a more than $1 billion quarterly loss related to the cryptocurrency's huge price plunge.
The added stress of managing in a prolonged crypto downturn may be contributing to the wave of resignations.
"The top executives have to manage several challenges like low cash flows, rising refinancing costs and very selective interest from venture capitalists," said Alessio Quaglini, the co-founder and of Hex Trust and Clearpool. "That's putting pressure on executives who were used to burning cash in 2021."
Some of these departures were more surprising than others. While firms such as Celsius and Genesis experienced financial difficulties exacerbated by the downturn that could help explain a change in leadership, FTX US's global affiliate, FTX, still has cash on its balance sheet and expects to be profitable this year, CEO Sam Bankman-Fried said in an interview with Bloomberg Television on Tuesday. 
Dan Matuszewski, co-founder of CMS Holdings, which has invested in FTX, spoke highly of Harrison's leadership and said he was deeply involved with every product the exchange put out. "He reminded me a lot of Sam [Bankman-Fried]," Matuszewski said.
He did note that the "tumultuous" US regulatory environment could have posed a challenge for Harrison. Last month, FTX US received a cease-and-desist letter from the Federal Insurance Corp due to "false or misleading statements" about certain products being eligible for insurance protection, which included a now-deleted tweet by Harrison as an example. "We really didn't mean to mislead anyone, and we didn't suggest that FTX US itself, or that crypto/non-fiat assets, benefit from FDIC insurance," Harrison said at the time. 
As for whether Bankman-Fried has intentions to step down from FTX, he told Bloomberg on Tuesday that he wasn't spending time on succession planning.
"I'm going to be here for the long term," he said.
Source: Bloomberg