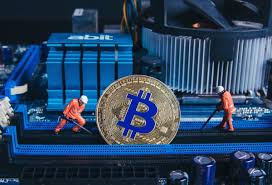 The Bitcoin price has dropped by 1.5% today, falling to $26,244 as the cryptocurrency market continues to teeter in the face of a possible US debt default.
BTC's current price represents a 4% loss in a week and in the last month, although the original cryptocurrency is still up by 58% since the beginning of the year.
And despite today's slip, data reveal that Bitcoin's mining difficulty has reached an all time-high, in a sign that more miners are looking to accumulate BTC during the ongoing bear market.
And with an all-time high also being reached for the amount of bitcoin that hasn't moved for at least 10 years, it seems that most serious market players are biding their time and stacking sats while they wait for the next bull market.
Examining Bitcoin Price Prediction as Mining Difficulty Reaches New All-Time High
After its fall overnight, it seems that BTC has begun recovering a little this morning, with its indicators showing some sign of regained momentum.
The cryptocurrency's relative strength index (purple) has reawoken after reaching an oversold position of 20 yesterday, moving just above 40 in a sign of incoming buying pressure.
On the other hand, its 30-day moving average (yellow) is still sliding, although not quite as steeply as it was yesterday, something which also possibly hints at improved performance in the coming days.
In this respect, it's ecouraging to note that the support level of roughly $26,100 appears to have held up this morning, with BTC refusing to sink any lower.
Of course, with the market spooked by the threat of US debt default, it remains to be seen whether Bitcoin will retain this support level or will drop further.
On the positive side of the equation, Bitcoin's fundamentals remain as strong as ever, with the aforementioned ATH for mining difficulty highlighting how its network remains in rude health.
Not only has mining difficulty recorded new highs in recent days, but so too has Bitcoin's hashrate, whch is an indicator of how much computing power is being used to secure the cryptocurrency's network.
It's worth pointing out that, in contrast to certain altcoins (e.g. Solana), Bitcoin has never suffered a network outage, a fact which has helped cement its status as the safest cryptocurrency in which to invest.
And while it continues to suffer along with the wider market (and stock market), signs suggest that many investors — including whales and miners — are currently in accumulation mode right now, preparing for the next big rally.
For instance, miners have just begun hoarding rather than selling (their net outflows turned negative), while the balance of BTC on exchanges has reached a one-month low of 2,302,913.
Source: cryptonews.com