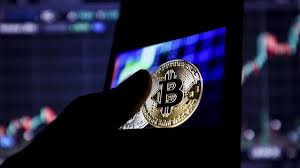 Bitcoin (BTC) is down sharply on Wednesday, with analysts citing a massive sell order on the world's largest crypto exchange Binance and hotter-than-expected UK inflation data as weighing on the price action.
BTC/USD was last changing hands almost bang on the $29,000 level, nursing losses of around 4.5% on the day, putting the cryptocurrency on course for its worst one-day performance since the 9th of March.
Despite this, liquidations of leveraged long positions in Bitcoin futures remain relatively contained at just over $40 million, as per coinglass.
That's not even the highest this month, suggesting the latest move lower hasn't triggered much of a long squeeze.
For now, Bitcoin is managing to hold up above the key psychological level, as well as its 21-Day Moving Average just above it at $29,043.
Support in the form of the late March/early April highs in the $28,780-$29,380 area also seems to be keeping a floor under the price for now.
But a break below this key cloud of support could open the door to a quick drop to the $28,000 level, where BTC would hit a downtrend from recent highs.
Source: cryptonews.com