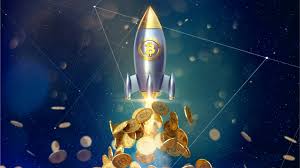 Bitcoin has had a volatile ride recently, with an 8% price drop causing investors concern. However, the cryptocurrency has recovered from this slump and is currently on a roller coaster ride toward a potential target of $30K.
In this Bitcoin prediction, we will examine the factors that led to Bitcoin's recent drop and explore its current technical outlook to determine whether it will continue to rise toward this target level.
Wild Swings in the Cryptocurrency Market: Bitcoin and Altcoins Experience Volatility
According to CoinGlass statistics, traders lost almost $310 million in the last 24 hours due to liquidations caused by the dramatic fluctuation in cryptocurrency values, which forced the liquidation of both long and short positions.
Blockchain research company, Arkham Intelligence, noticed that before the price decline, crypto trading behemoth Jump Trading had deposited $26.6 million in BTC to exchanges. Typically, sending tokens to exchanges implies a desire to sell.
Media outlets reported that the BTC price fall was caused by Arkham Intelligence mistakenly alerting users that wallets connected to Mt. Gox and the US government had started moving significant amounts of Bitcoin. BTC/USD dropped after a wild cryptocurrency market swing, resulting in $310M in losses from liquidations.
Fears about the US Banking Sector: FRB Shares Plunge 50% and Boost Bitcoin's Appeal
Amid concerns about the struggling First Republic Bank (FRB), whose shares dropped 50% in a single day and a further 20% the following day, market sentiment has fallen. This raises the possibility that the FRB may exceed the limits on Fed borrowing, potentially affecting the entire market. 
However, BTC/USD has risen as investors gain more confidence in Bitcoin as a hedge against the volatility of the traditional banking system. 
As traditional banks continue to suffer financial disasters, investors are increasingly turning to Bitcoin, which has led to an increase in its value. This trend is likely to continue as investor concerns about the US banking sector persist.
Source: cryptonews.com