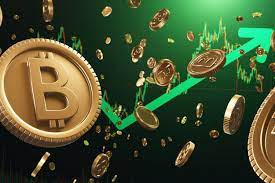 In the world of cryptocurrencies, the spotlight is once again on Bitcoin as it surges 5% in merely a week, leaving investors and traders wondering if the weekend holds the potential for even more gains. As market sentiment shifts and volatility remains high, BTC price predictions become increasingly important in navigating the ever-changing landscape of digital currencies. 
In this Bitcoin price prediction, we'll explore the factors contributing to Bitcoin's recent rally and delve into whether the weekend could bring additional upward momentum.
As Monthly CME Bitcoin Options Reach Expiration Today, Is BTC's Momentum in Jeopardy?
Today marks the expiration of the monthly CME Bitcoin options, an event that has been known to impact the price of the leading cryptocurrency. With 105,000 BTC contracts set to expire on April 28th, there is a max pain point at $27,000 and a notional value amounting to $3.1 billion.
In the past, Bitcoin's momentum has been influenced by the expiration of these options, sometimes resulting in price volatility and shifts in market sentiment. With Bitcoin recently experiencing a 5% surge in just 7 days, market participants are closely monitoring the potential effects of this expiration on the cryptocurrency's continued upward momentum.
The expiration of CME Bitcoin options could increase trading activity, as investors adjust their positions to manage risk and capitalize on potential price movements. While some traders may view the expiration as an opportunity to take profits, others might see it as a chance to enter new positions, anticipating further gains in the coming days.
As the market reacts to the expiration, the direction of Bitcoin's price movement remains uncertain, leaving investors to weigh the potential risks and rewards in this dynamic market environment.
Source: cryptonews.com