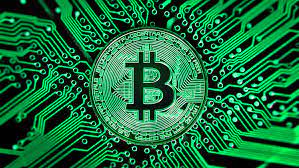 As the US inflation rate data has been released, the crypto community is eagerly awaiting the impact on the Bitcoin market.
With the current state of the global economy, investors have turned to Bitcoin as a hedge against inflation.
The announcement of the inflation rate is expected to have a significant effect on Bitcoin's price.
In this Bitcoin price prediction, we will examine the potential influence of the inflation rate on Bitcoin's price and make predictions about whether the cryptocurrency will begin to rise.
US Consumer Price Index (CPI) Figures for May Show Inflation Concerns Persist
The US Consumer Price Index (CPI) figures for May have been released, showing a monthly increase of 0.4% in both the overall CPI and the core CPI, which excludes food and energy prices. 
On a year-over-year basis, the overall CPI rose by 5.0%, while the core CPI increased by 4.0%.
These numbers were in line with expectations and indicate that inflation is still a concern in the United States. 
As a result, investors and analysts are closely watching the impact of these figures on the US dollar and the cryptocurrency market, particularly Bitcoin.
Fear, Uncertainty, and Doubt (FUD) about US Government Wallet Selling Causes Cryptocurrency Market Dump
The cryptocurrency market experienced a sudden dump as a result of Fear, Uncertainty, and Doubt (FUD) surrounding the alleged selling of US government-held cryptocurrency wallets.
The rumor caused panic among investors, leading to a significant sell-off in the market. 
Although the rumors were ultimately proven to be false, the damage had already been done, with many traders losing money due to the FUD-induced market crash.
Recently, there have been reports that wallets linked to the United States government law enforcement seizures, including those from the notorious Silk Road marketplace, have been transferring Bitcoin.
This has raised concerns that the US government may be preparing to sell off some or all of the Bitcoin stash seized during these operations.
Blockchain analytics provider, Glassnode, reported on March 8 that the government's estimated wallet balance was 144,500 BTC prior to the recent move.
However, this balance has since dropped to 125,600 BTC as 18,860 coins worth around $418 million were transferred. 
The mempool tracker suggests that up to 40,000 BTC may have been involved in the transaction, with approximately 25% going to Coinbase.
Glassnode confirmed that an estimated 9,861 BTC worth around $219 million were among those sent to Coinbase, and these were reportedly seized from the Silk Road hacker.
As the Bitcoin market remains volatile, many investors are watching closely to see if the US government will sell off more of its Bitcoin stash, which could have significant implications for the market.
This event serves as a reminder of the volatile nature of the cryptocurrency market and the importance of verifying information before making trading decisions.
Source: cryptonews.com