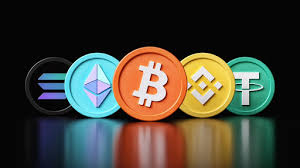 Bitcoin, the world's largest cryptocurrency, has experienced a rollercoaster ride since the beginning of 2023, surging over 70% in the first quarter. This performance outpaces other assets, such as physical gold and US stocks. 
However, the upward trend appears to be decelerating, as BTC recently fell by over 2% to $28,069.54, while Ethereum also declined by 1.15% to $1,890.98.
Ethereum (ETH), the world's second-largest cryptocurrency, has outperformed BTC in the past week, primarily driven by the anticipation surrounding the upcoming Shanghai hard fork update, scheduled for April 12.
In light of this, traders are hesitant to place any significant bids ahead of the publication of US non-farm payroll data on Friday.
Investors are closely watching Bitcoin and Ethereum as safe-haven assets amid the possibility of a US banking crisis. Bitcoin has been struggling to break through the resistance zone of $28,800 to $29,000 since mid-March, but experts believe that recent macroeconomic data and gold's performance may provide the necessary boost.
Historical data indicates that April has typically been a strong month for cryptocurrencies like Bitcoin and Ethereum, which may contribute to investors' confidence in the crypto market. Consequently, investors are optimistic about the cryptocurrency market, predicting that it will reach new all-time highs in the coming weeks.
Source: cryptonews.com