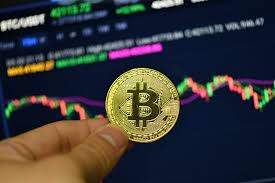 The cryptocurrency market has been experiencing a lot of turbulence lately, with both Bitcoin and Ethereum struggling to gain momentum.
Bitcoin is currently facing bearish pressure and struggling to stay above the $27,750 support level, leading many traders to speculate whether more sell-offs are on the way. 
Meanwhile, Ethereum has failed to break above the $1,850 resistance level, leaving investors wondering if there's more downside ahead. 
In this price prediction, we'll take a closer look at the current state of both Bitcoin and Ethereum and provide some predictions on where the market may be heading.
Bitcoin Price Falls for Fourth Consecutive Day as Binance Withdrawals Cause Blockchain Congestion
According to CryptoQuant, a research firm, Binance, the largest cryptocurrency exchange, moved over $4 billion worth of Bitcoin between its crypto wallets.
This high volume of transactions resulted in congestion on the blockchain, causing Binance to halt BTC withdrawals twice in 24 hours. 
The congestion also led to a surge in transaction fees, which surpassed the block rewards for the first time since 2017.
Typically, miners receive a reward equal to approximately 6.25 bitcoin, but the congestion increased the fee to 6.7 bitcoin, surpassing the block reward for the first time in six years.
On Monday, the Bitcoin Mempool reached about 98% capacity, leading to congestion, and higher transaction fees, and halted BTC withdrawals.
The Mempool is where unconfirmed transactions on the Bitcoin blockchain network are stored before being confirmed by miners.
Miners typically prioritize transactions with higher fees, resulting in larger transaction sizes and lower fee transactions being left in the Mempool for longer periods of time, leading to congestion.
The negative news and FUD surrounding Binance caused the price of Bitcoin to drop by approximately 4.5% in just three days, falling below the $28,000 mark.
Source: cryptonews.com