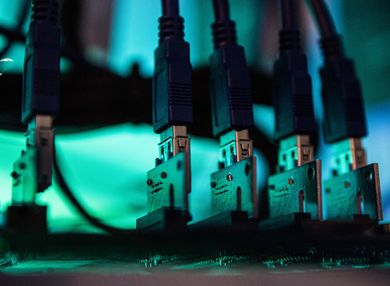 As crypto prices remain stuck well below their all-time highs, the companies that mine Bitcoin are starting to show signs of financial strain.
Second-quarter earnings reports laid bare the industry's troubles, with the largest U.S. publicly traded Bitcoin mining firms recording over $1 billion in combined losses. Core Scientific Inc. and Marathon Digital Holdings Inc. each reported net losses topping $100 million. 
Bloomberg reporter David Pan and Galaxy Digital's Head of Crypto Mining, Amanda Fabiano, join this episode to discuss what's driving this distress.
Source: Bloomberg