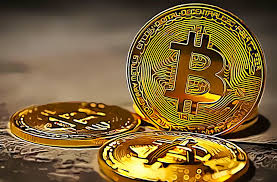 The price of bitcoin advanced Thursday after a big rally in cryptocurrencies this week as the broader investment world assessed cracks in the banking system in the U.S. and Europe.
Bitcoin added about 2% to $24,919.58, according to Coin Metrics, while Ether added more than 1% to trade at $1,667.56. Earlier Thursday, bitcoin briefly touched $25,000, which has been a key level watched by chart analysts. On Monday and Tuesday, bitcoin surged about 20% in the wake of the failure of Silicon Valley Bank and Signature Bank.
Global markets were further rocked this week after Credit Suisse revealed "material weaknesses" in its finances and the Saudi National Bank said it wouldn't invest additional capital to shore up the beleaguered Swiss lender. Late Wednesday, the Swiss National Bank stepped in, allowing Credit Suisse to borrow up to about $54 billion, easing immediate concerns over Credit Suisse's liquidity.
Investors have welcomed resilient crypto prices amid the banking crisis. Earlier in the week, bitcoin rose above $26,000, its highest level since last June. Ether traded as high as $1,780, a level not seen since Sept. 12, during the rally that preceded the Ethereum merge.
The latest price moves, coupled with bitcoin's lowest correlation to stocks in months, are driving a narrative shift for the cryptocurrency as a valuable alternative asset.
Source: CNBC