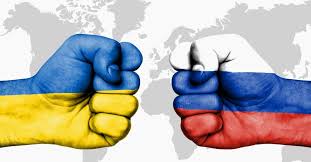 Key Points
Shares in Asia-Pacific declined in Tuesday trade.
The S&P 500 dropped nearly 3% overnight amid fears that higher energy prices stemming from the Russia-Ukraine war could impact the economy and worsen inflation.
SINGAPORE — Shares in Asia-Pacific mostly dipped in Tuesday trade, following heavy losses for the major indexes overnight stateside as the Russia-Ukraine war continues to keep investors on edge.
In Japan, the Nikkei 225 slipped 0.14% while the Topix index shed 0.41%. South Korea's Kospi dipped 0.33%.
Mainland China's Shanghai composite declined 0.26% while the Shenzhen component fell 0.225%. The Hang Seng index in Hong Kong, which led losses among the region's major markets on Monday, outperformed as it climbed 0.49%.
Over in Australia, the S&P/ASX 200 dipped about 0.1%.
MSCI's broadest index of Asia-Pacific shares outside Japan traded 0.16% lower.
Overnight stateside, the S&P 500 dropped 2.95% to 4,201.09. The Dow Jones Industrial Average shed 797.42 points, or 2.37%, to 32,817.38. The tech-heavy Nasdaq Composite lagged, falling 3.62% to 12,830.96.
The losses on Wall Street came as investors continue to monitor the potential economic hit of disruptions in the global energy supply as the Russia-Ukraine war continues.
Oil moves
Investors continued to monitor moves in the oil markets on Tuesday, with prices dipping in the morning of Asia trading hours. International benchmark Brent crude futures slipped 0.52% to $122.57 per barrel. U.S. crude futures shed 0.72% to $118.54 per barrel.
Amid the lingering uncertainty from the Russia-Ukraine conflict, oil prices recently spiked momentarily to their highest levels since July 2008.
Regional airline stocks, which are sensitive to oil prices, largely continued to decline in Tuesday trade.
Shares of Japan Airlines slipped 3.29% in Tuesday trade while Korean Air Lines in South Korea fell 1.63%. Over in Southeast Asia, shares of Singapore Airlines and Sats in Singapore fell 0.8% and 0.26%, respectively. Hong Kong-listed shares of China Eastern Airlines also shed 2.46%.
Cathay Pacific, on the other hand, gained 0.15% while Australia's Qantas also climbed 0.66%.
Stock picks and investing trends from CNBC Pro:
Top Goldman strategist says the market could be oversold, sees room for 'reasonable returns'
These stocks could rise as Russia-Ukraine war causes U.S. companies to rethink globalization trend
Oil and gas prices are surging — Here's what that means for renewable energy stocks
Currencies
The U.S. dollar index, which tracks the greenback against a basket of its peers, was at 99.195 following recent turbulence that saw it trading between 99.4 and 98.7.
The Japanese yen traded at 115.47 per dollar, following yesterday's weakening from below 115 against the greenback. The Australian dollar was at $0.7343 after recently declining from above $0.736, shedding some of its gains from last week.
| TICKER | COMPANY | NAME | PRICE | CHANGE | %CHANGE |
| --- | --- | --- | --- | --- | --- |
| .N225 | Nikkei 225 Index | *NIKKEI | 25158.83 | -62.58 | -0.25 |
| .HSI | Hang Seng Index | *HSI | 21223.59 | 165.96 | 0.79 |
| .AXJO | S&P/ASX 200 | *ASX 200 | 7032 | -6.6 | -0.09 |
| .SSEC | Shanghai | *SHANGHAI | 3357.06 | -15.79 | -0.47 |
| .KS11 | KOSPI Index | *KOSPI | 2638.95 | -12.36 | -0.47 |
| .FTFCNBCA | CNBC 100 ASIA IDX | *CNBC 100 | 8785.62 | 3.51 | 0.04 |
Source : CNBC