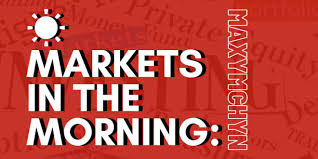 Lee Ying Shan
Asia-Pacific shares traded higher as investors looked ahead to the U.S. consumer price index, which would set the Federal Reserve's trajectory in its attempt to tackle inflation after raising rates seven times in 2022.
Economists polled by Reuters expect core CPI to rise 0.3% on a monthly basis, which would mark the lowest reading since September 2021, Refinitiv data showed.
| TICKER | COMPANY | NAME | PRICE | CHANGE | %CHANGE |
| --- | --- | --- | --- | --- | --- |
| .N225 | Nikkei 225 Index | *NIKKEI | 26400.19 | 224.63 | 0.86 |
| .HSI | Hang Seng Index | *HSI | 21331.46 | 0 | 0 |
| .AXJO | S&P/ASX 200 | *ASX 200 | 7190.4 | 59.4 | 0.83 |
| .SSEC | Shanghai | *SHANGHAI | 3169.51 | 0 | 0 |
| .KS11 | KOSPI Index | *KOSPI | 2356.92 | 5.61 | 0.24 |
| .FTFCNBCA | CNBC 100 ASIA IDX | *CNBC 100 | 8317.09 | 29.46 | 0.36 |
Australia's S&P/ASX 200 rose 0.7% ahead of the release of its November inflation print. The Nikkei 225′s traded up 0.84% in its first hour of trade, and the Topix inched up 0.7%.
The Kospi added 0.71% even as South Korea's unemployment rate for December rose to 3.3% compared to November's 2.9%, marking the highest in 11 months. The Kosdaq climbed 1.04%.
The MSCI's broadest index of Asia-Pacific shares outside Japan rose 0.35%.
Overnight on Wall Street, major stock indexes closed higher as investors continued building on the new year's early rally. Fed Chairman Jerome Powell in a speech emphasized the importance for the central bank's independence from political influence, without giving direct clues on where the monetary policy is headed.
Fed should stay politically independent while tackling inflation, Powell says
Fed Chairman Jerome Powell on Tuesday stressed the need for the central bank to be free of political influence while it tackles persistently high inflation.
In a speech delivered to Sweden's Riksbank, Powell noted that stabilizing prices requires making tough decisions that can be unpopular politically.
"Price stability is the bedrock of a healthy economy and provides the public with immeasurable benefits over time. But restoring price stability when inflation is high can require measures that are not popular in the short term as we raise interest rates to slow the economy," the chair said in prepared remarks.
"The absence of direct political control over our decisions allows us to take these necessary measures without considering short-term political factors," he added.
— Jeff Cox
Copper hits highest price since June
Copper hit a high not seen since June. The metal settled up just under 1.3% at $4.0775. It posted a high of $4.0835, which was its most expensive since it hit $4.1160 on June 17.
Copper has gained about 7% since 2023 began.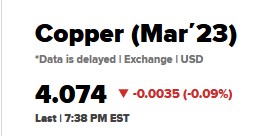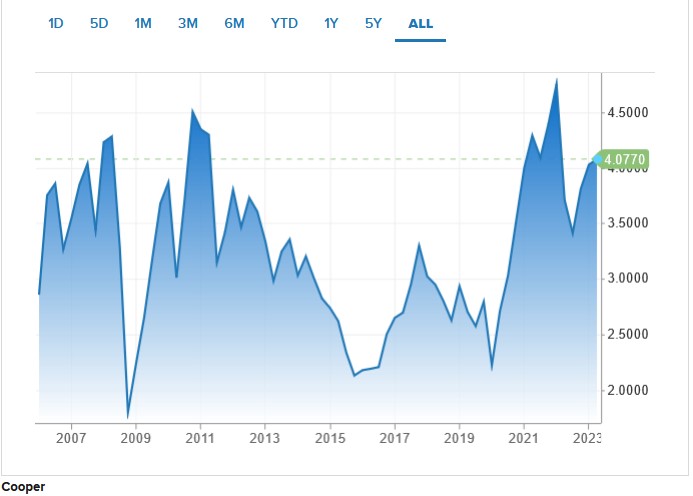 — Gina Francolla, Alex Harring
Coinbase to layoff 20% of workforce
Coinbase's stock gained 6% after the crypto exchange operator announced plans to slash 20% of its workforce in an attempt to trim costs.
The layoffs will impact 950 jobs and marks the second round of cuts from the company in recent months. Coinbase laid off 18% of its workforce in June in preparation for a potential recession and crypto winter, saying that it had grown "too quickly" during the bull market.
Crypto markets have come under pressure following the collapse of FTX, one of the industry's largest operators.
Coinbase said the new round of layoffs will bring down its operating expenses by 25% for the quarter ending in March, according to a new regulatory filing.
— Kate Rooney, Samantha Subin
Source : cnbc