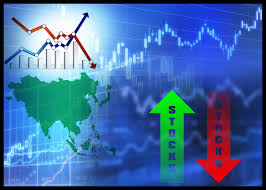 Jihye Lee
Markets in the Asia-Pacific were set to trade mixed as expectations of cooled inflation in the U.S. lifted investor sentiment in the region.
On Friday, the University of Michigan consumer sentiment survey showed the one-year inflation outlook fell to 4%, the third straight monthly decrease and the lowest level since April 2021. That followed December's CPI report, which showed prices declined 0.1% compared with a month ago — raising hopes that the Federal Reserve may soon slow its rate hikes.
In Australia, the S&P/ASX 200 rose 0.5% in its first hour of trade. The Nikkei futures contract in Chicago was at 25,830 while its counterpart in Osaka was at 25,780 — lower than the Nikkei 225
′s last close at 26,119.52.
| TICKER | COMPANY | NAME | PRICE | CHANGE | %CHANGE |
| --- | --- | --- | --- | --- | --- |
| .N225 | Nikkei 225 Index | *NIKKEI | 25828.27 | -291.25 | -1.12 |
| .HSI | Hang Seng Index | *HSI | 21738.66 | 0 | 0 |
| .AXJO | S&P/ASX 200 | *ASX 200 | 7376.9 | 48.8 | 0.67 |
| .SSEC | Shanghai | *SHANGHAI | 3195.31 | 0 | 0 |
| .KS11 | KOSPI Index | *KOSPI | 2392.2 | 6.11 | 0.26 |
| .FTFCNBCA | CNBC 100 ASIA IDX | *CNBC 100 | 8534.04 | 5.45 | 0.06 |
Over the weekend, China reported a surge of nearly 60,000 Covid deaths since dropping restrictions last month. The announcement came after the World Health Organization criticized China, alleging it was underreporting deaths.
On Sunday, the high-speed rail connecting mainland China and Hong Kong reopened for the first time in three years.
Bitcoin passed $20,000, a key psychological level, for the first time in over two months and last traded at $20,876.
On Friday, stocks on Wall Street ended the week in the green as investors digested bank earnings in the U.S. The S&P and Nasdaq each posted their second consecutive positive week and best weekly performance since November.
— CNBC's Tanaya Macheel, Samantha Subin contributed to this report
Inflation outlook softens again, traders fully price in quarter-point rate hike
Declining inflation expectations from consumers is coinciding with expectations that the Federal Reserve is likely to step down the level of interest rate increases in a few weeks, and end them altogether soon.
The University of Michigan consumer sentiment survey on Friday showed the one-year inflation outlook down to 4%, the third straight monthly decrease and the lowest level since April 2021.
At the same time, traders assigned a 94.2% chance of a 0.25 percentage point interest rate increase on Feb. 1, when the Fed's next two-day meeting concludes. That marks another a smaller move than the 0.5 percentage point hike in December, which itself was a deceleration from four straight 0.75 percentage point increases.
"Inflation expectations are well-anchored and improving as pricing pressures are weakening across many sectors. The Fed will likely hike by 0.25% at the upcoming meeting later this month," LPL Financial chief economist Jeffrey Roach said. "We shouldn't be surprised if the Fed starts talking about pausing in the near future."
—Jeff Cox
How will the Fed react to falling inflation, bank CEO recession warnings?
A negative inflation reading on Thursday combined with warnings of a mild recession from major banks on Friday could be signs that the Fed will pause soon or even cut rates this year, but that would require another change in direction from the central bank.
"You don't have to agree with the Fed's policy to believe them," said Lauren Goodwin, economist and portfolio strategist at New York Life Investments.
Goodwin pointed out that the overwhelming majority of Fed voting members were projecting a Fed funds rate 5% or higher this year in the last meeting. And given the concern some central bankers have expressed about the consequences of pausing too soon, they may be determined to hit that mark.
"With a relatively high degree of unification and conviction, they have said that they're going to bring the policy rate to 25 basis points higher than what the market says. And frankly unless we saw a slowdown in inflation or collapse in economic growth quickly … I don't think they're going to change their minds," Goodwin added.
—Jesse Pound
Consumer sentiment rises for second straight month
The University of Michigan said its consumer sentiment index rose for a second month in a row, although it remains at a historically low level. The index climbed to 64.6 from 59.7 in December. Still, it remains about 4% below its level from the prior year.
"Uncertainty over both inflation expectations measures remains high, and changes in global factors in the months ahead may generate a reversal in recent improvements," said Joanne Hsu, Surveys of Consumers director.
— Fred Imbert
Source : cnbc